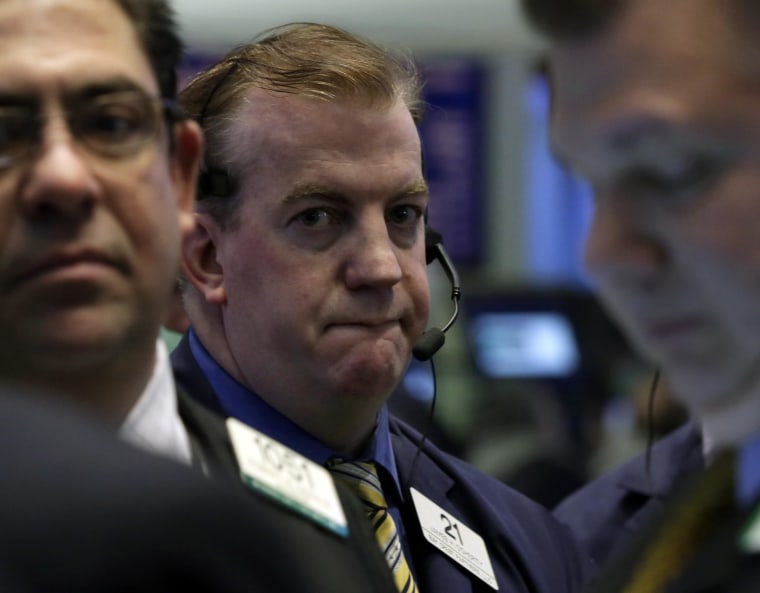 Stocks closed deep underwater on Friday, with Wall Street recording its first monthly loss since August, as investors compiled a list of worries that now include emerging markets.
The Dow Jones Industrial Average rallied from a 230-point drop in the morning, but still closed down 149 points, or almost 1 percent. he S&P 500 fell 11 points and the Nasdaq lost 19,
Given the market's slide, investors are starting to realize there is "selective value out there," Jim Russell, senior equity strategist for U.S. Bank Wealth Management. "I still think the emerging market currency influence and volatility that goes into that probably plays out into the next couple of trading days," he said of the declines seen in the currencies of such countries as Taiwan, Russia and Turkey, that have come with signs China's economy is slowing.
Dependence on China as an export market and the tendency for the U.S. dollar to rise as the Federal Reserve trims its asset purchases are both negative for emerging markets, while "the U.S. looks that much more stable and fundamentally superior to other global economies," said Russell.
As the dollar climbed against the currencies of major U.S. trading partners; the yield on the 10-year Treasury note fell 4 basis points to 2.657 percent.
Gold futures for April delivery fell $2.60 to $1,239.80 an ounce, down 1.9 percent on the week after five weeks of gains. Crude-oil futures for March delivery fell 74 cents, or 0.8 percent, to $97.49 a barrel, up 0.9 percent for the week and down about 0.9 percent in January.