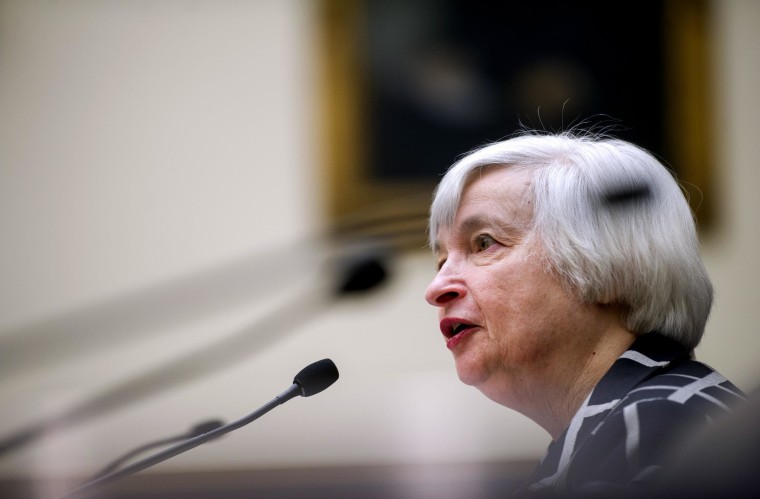 Stocks surged on Tuesday, with the Dow Jones Industrial Average closing nearly 200 points higher, after Federal Reserve Chair Janet Yellen reassured Wall Street that the Fed would continue the central bank's policy of providing monetary stimulus to bolster the economy.
"The market does not want uncertainty, and she certainly didn't deliver any surprises," said Dorothy Weaver, co-founder of Collins Capital and former chairman of the Federal Reserve Bank in Miami.
"She hit the right notes; the theme of the day is continuity. If there were one area where she made news, it was her view that cyclical issues are still hanging over the economy, and additional Fed stimulus is likely," said Dan Greenhaus, chief global strategist at BTIG.
The Dow Jones Industrial Average closed the day 192 points, or 1.2 percent ahead. The S&P 500 and Nasdaq also rose over 1 percent each.
The eyes and ears of Wall Street are on Yellen this week as she was giving testimony before the U.S. House of Representatives on Tuesday, followed by the Senate on Thursday. Under her predecessor Ben Bernanke, the Fed buoyed the stock markets with a stimulus policy of monthly bond purchases. But it has started to trim, or taper, the purchases in recent months as the economy appears to improve.
While U.S. economic growth has gained traction, "the recovery in the labor market is far from complete," Yellen told the House Financial Services Committee.