According to several reports, country songstress Taylor Swift has picked up a new home in Barnstable, Mass., across the street from the Kennedy compound. The location wasn't coincidence; Swift has recently been linked to a Kennedy herself — Robert F. Kennedy Jr. and the late Mary Kennedy's son Conor.
Swift's new place has been on the market for some time. First listed at $13.5 million in 2010, the home's price tag dropped several times before Swift snagged it for a reported $4.9 million, a more than 60 percent discount.
Besides being conveniently located within walking distance of her new guy, Swift's home overlooks Nantucket Sound and includes a guesthouse as well as a private beach on its 1.1 acres. Built in 1928, the home has only had one owner prior to Swift.
Decked out in traditional Cape Cod decor, the shingled white home has 7 bedrooms, 5.5 bathrooms and 4,440 square feet of living space. Beautiful wide wood floors, multiple fireplaces and classic built-ins are additional features.
Although this is Swift's first purchase on the East Coast, she's long been a fan of Cape Cod-esque homes. Her pad in Beverly Hills, which she bought in April 2011 for $3.97 million, features dormer windows, white shingling and other New England details. Swift also owns a Nashville home.
Best known for her diary-like lyrics and good girl image, Swift has six Grammys to her name, as well as several Country Music Association Awards, Billboard Awards and others.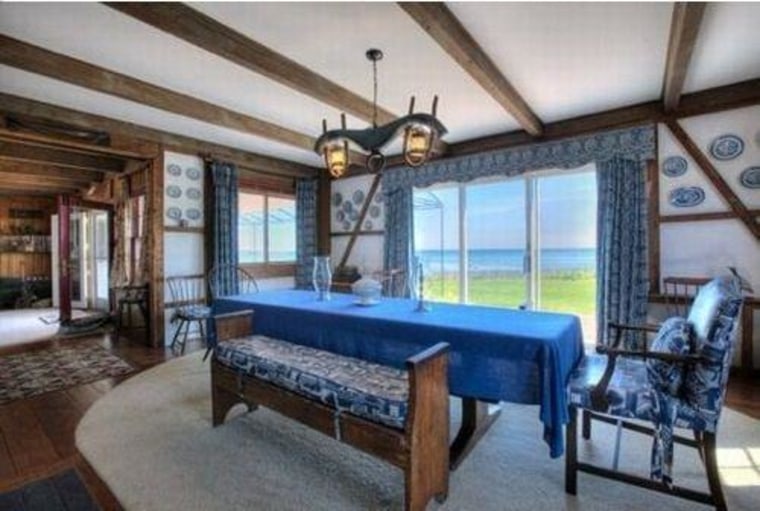 See more photos of Taylor Swift's home on the Zillow blog.
Related: