Twitter reported quarterly results that exceeded Wall Street expectations Wednesday, but shares still slumped sharply in extended-hours trading on its anemic user growth during the final three months of 2013.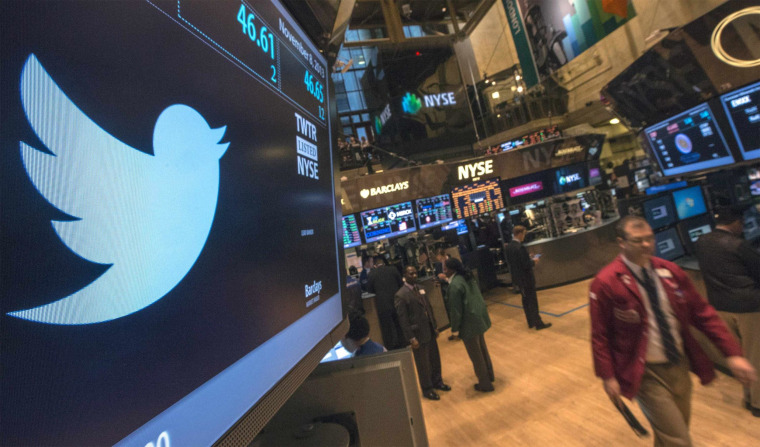 The microblogging company posted earnings of 2 cents a share, excluding one-time items, on sales of $243 million. Analysts expected the social media company to post a loss of 2 cents a share on sales of $218 million, according to a consensus estimate from Thomson Reuters. This is Twitter's first quarterly report as a public company.
In addition, the company handed in current-quarter revenue of between $230 million and $240 million, versus expectations for $215 million.
But user growth, a closely watched metric, appeared to falter. It averaged 241 million monthly users, up just 3.8 percent from the previous quarter - the lowest rate since Twitter began disclosing its user figures. Twitter's user numbers grew at 10 percent, 7 percent, and 6 percent during the first three quarters of the year, respectively.
The company's shares dropped nearly 18 percent in extended-hours trading.
-CNBC and Reuters