Consumers learned a valuable financial lesson in the Great Recession: Many people reeled in their debt, became wary of high-interest loans, and returned to spending only the cash they had on hand — until recently.
Now, the number of credit-card accounts in the U.S. is rising quickly. And, based on current growth rates, the total number will soon be back to pre-recession levels.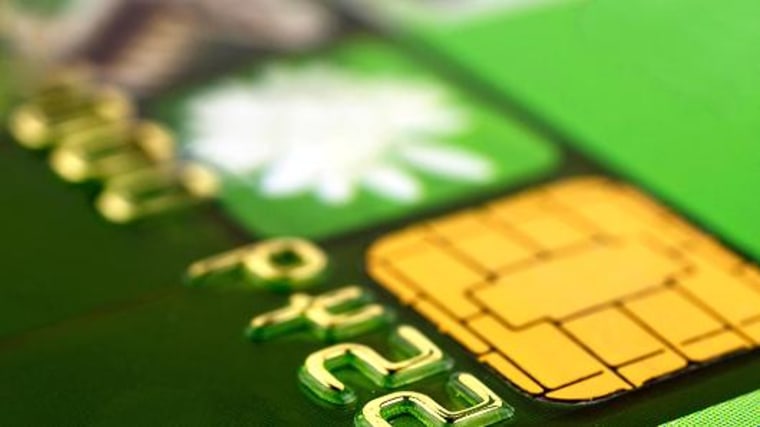 It peaked at just over 496 million in the second quarter of 2008, and fell sharply during the global financial crisis by 24 percent to about 379 million in the third quarter of 2010, according to data from the Federal Reserve Bank of New York. The number of cards in circulation has been rising steadily since, and now stands at more than 435 million.
If the trend continues, the number of cards is expected to hit the previous peak by the second quarter of 2018, according to Michelle Hutchison, a money expert at the personal finance site Finder.com.
"When people get comfortable and complacent with the cost of borrowing money they overspend," she said.
Last year, lenders sent out just over 4 billion card offers in the mail, according to research from Mintel Comperemedia. Offers peaked at 6 billion in 2005 and hit a post-recession low of 1.8 billion in 2009.
Because originations are a key driver of growth for the industry, card issuers have upped the ante with better rewards and sign-up bonuses to attract new customers, according to Ezra Becker, a vice president of research and consulting at the credit monitoring firm TransUnion,
"A lot of the growth in credit-card accounts is simply because there's never been a better time for consumers for credit-card rewards," said CreditCards.com senior analyst Matt Schulz.
Some worthwhile contenders include the "Discover it" card, which will double your cash back at the end of the first year, or Citi Double Cash, which gives you 2 percent cash back on everything with no annual fees, or Chase Freedom, which offers a $150 bonus if you spend $500 in the first three months, Schulz said.
"It's entirely possible that some folks might forget the lessons of the Great Recession because of the allure of some of these deals," Schulz said.
That could be happening already. In addition to the rising number of card accounts, credit-card balances are also steadily creeping higher. Total balances for cards reached nearly $644 billion in the first quarter of 2016, an increase of 6.4 percent and the highest year-over-year growth in more than six years, according to TransUnion.
Read More From CNBC: A Credit Card Headache That's Easily Avoided
Although credit-card delinquency rates of 90 or more days remain low, they increased to 1.47 percent in the first quarter of 2016, the first increase since 2013. That's mostly a result of cards issued to nonprime credit-risk borrowers, according to TransUnion's Becker.
Because of those low delinquency levels, coupled with a strengthening economy and low interest rates, "you are starting to see some issuers loosening — or lowering — their credit standards," said Bill Hardekopf, credit card expert and CEO of Lowcards.com. "That's a way of capturing new customers."
"Credit-card issuers have been conservative since the economic downturn," he said. "The loosening of the standards could be a very good sign for recovery. ... It's also concerning."
"It might be a sign [consumers] are reaching a tipping point when it comes to being able to handle their credit cards," said Schulz.
For those who are receiving credit-card offers for the first time, Hardekopf advises choosing a secured card that reports payments to the credit rating companies (as opposed to a debit card or prepaid card, which do not) to begin building a credit history, which can beneficial down the road. For those with a decent history already, Hardekopf cautions against chasing new offers.
"Only have the number of cards you can manage," he said. "I think two is a good number."