If you struggle to make ends meet each month, just be thankful you don't live off the Massachusetts coast.
A two parent, one child household living in Nantucket or Dukes Counties, which include Nantucket Island, Martha's Vineyard, Chappaquiddick and other nearby islets, needs to spend $85,163 a year just to get by. And that's without savings or discretionary spending.
The figures come from an NBC analysis of data compiled by the Economic Policy Institute (EPI), a nonprofit, nonpartisan think tank that advocates for economic policies that benefit low- and middle-income workers.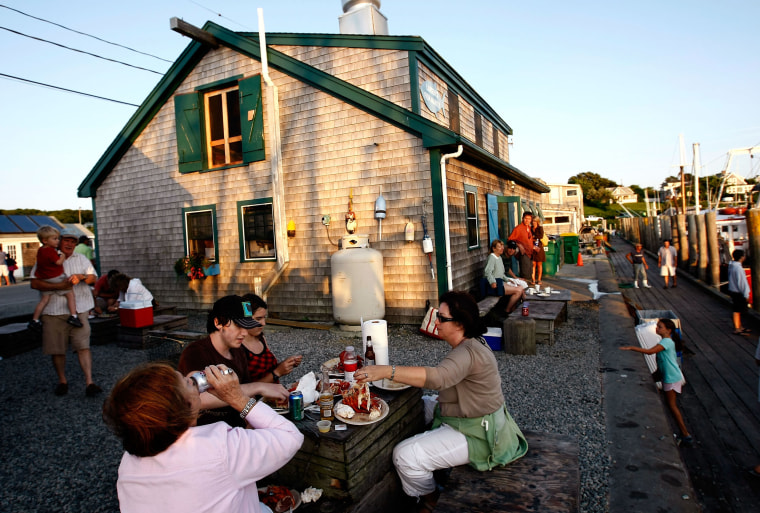 The EPI data comes from its family budget calculator, which measures "the income a family needs in order to attain a secure yet modest living standard."
The calculator adds the cost of necessities like housing, food, child care, health care, transportation and taxes for more than 600 U.S. metropolitan areas to come up with its totals, which can be adjusted by family size.
Josh Bivens, director of research and policy at the EPI, told NBC News that housing costs typically "dominate the family budget" in the most expensive American cities, with child care running second for families with young children.
Why Job Growth Remains Mushy in the Middle After Recession
Commercial rental rates proved to be a fairly reliable indicator of cost of living, Bivens noted.
"If stores have to pay a high rent, that tends to increase the cost of groceries and they pass that on to customers," he said.
Here are the 10 most expensive metro areas by annual expenditures on necessities, according to the index. (Figures are for a two parent, one child household and do not account for savings or discretionary spending.)
1. Nantucket-Dukes Counties, Massachusetts: $85,163
2. Washington, D.C.: $81,783
3. Stamford-Norwalk, Connecticut: $79,496
4. New York City: $78,518
5. Honolulu, Hawaii: $78,423
6. Nassau-Suffolk, New York: $78,301
7. Arlington-Alexandria, Virginia: $78,094
8. San Francisco: $77,819
9. Boston: $77,466
10. Westchester, New York: $75,992