If you've ever filled out the lengthy FAFSA form to apply for federal student aid, this story is far from funny.
On Tuesday evening, the official Twitter account for the Education Department's Federal Student Aid agency sent a tweet with a photo of Kristen Wiig from the movie "Bridesmaids" on an airplane with the words "Help me. I'm poor," on the photo. The tweet itself said, "If this is you, then you better fill out your FAFSA." The deadline for submitting the form, which determines eligbility for grants, loans and work-study, is midnight, Central Time, June 30.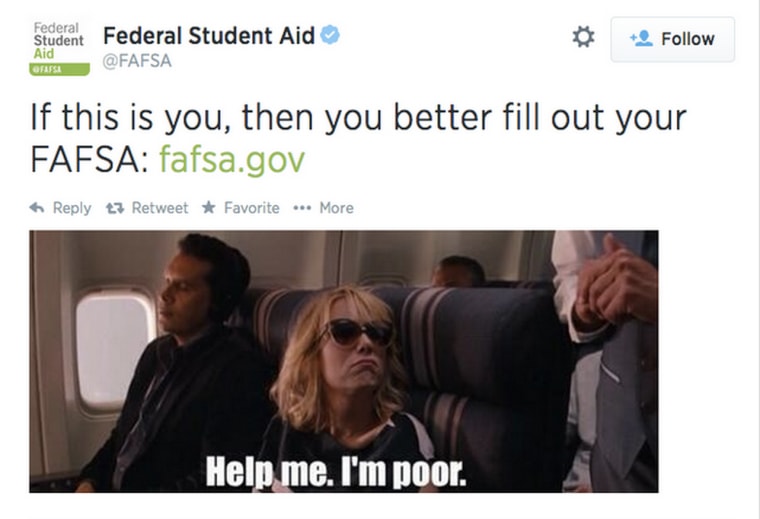 The tweet immediately led to outrage across the Internet, with many on Twitter attacking the federal agency for the insensitivity, and it was deleted approximately one hour after it was originally posted. A later tweet apologized.
In-Depth
How to Get Out Of Student Loan Debt
Is College Worth It? New Documentary Weighs Costs of Higher Ed
The Education Dept. Offended A Lot of People With a Bridesmaid Meme (Vox Media)
Social
- Lou Dubois