There are three winning tickets to Wednesday's Powerball, which means at least three people can now lay claim to a piece of the record-breaking $1.58 billion jackpot. If divided among just three parties, that amounts to $528.8 million each, before taxes.
Surely this is a time of celebration for the as-yet unidentified winners, but it should also be a time of careful planning, experts say. History is littered with stories of lottery winners who ended up broke within just a few years of their big win.
To avoid similar fates, winners need to immediately consult with a financial adviser, tax pro and attorney and begin planning to preserve their newfound riches.
"The first thing someone should do if they've won the big jackpot is take a breath and start assembling a team of professionals (they) can trust," Brian Benham, president at Benham Advisory Group in Greenwood, Indiana, told NBC News.
Benham recommends that winners avoid any quick decisions — even as to whether they should take the lump sum or the annuity.
Powerball Jackpot: Winning Tickets in $1.5 Billion Jackpot Sold in Calif., Fla., Tenn.
"Decide together whether it's best for to take a lump sum or get the prize paid out over 29 years in the form of an annuity," said Benham. "You have 60 days from the time you claim your prize to make the decision. There's a big difference in how you're taxed, so you should consult a tax pro right away."
Douglas Sheahan, president of ICCF Wealth Management, said that even before claiming their prize, winners should "set up a blind trust for (their) protection and have an attorney."
Sheahan also recommends that winners not claim the prize themselves, but rather have a CPA or financial adviser do so on their behalf.
"The fewer people that know your identity the better," he said.
Only six of the 44 states involved in Powerball — Delaware, Kansas, Maryland, North Dakota, Ohio and South Carolina — allow winners to remain anonymous. But some do allow winners to create limited liability companies, so that when their names have to be announced, it's the companies and not individuals that are identified.
While some lottery winners are glad to share their stories of sudden riches with the public, doing so leaves them vulnerable to scam artists and other crimes.
When Lottery Riches Lead to Ruin: Eight Big Winners Whose Luck Ran Out
"Lottery winners often become targets for fraudulent legal actions, break-ins to their homes, (and so on)," said Darren T. Case, an attorney at the Phoenix law firm Tiffany & Bosco P.A. "Proper legal planning can help avoid a lot of these costly and scary issues that will most likely arise."
But Case said many lottery winners make an even bigger mistake by failing to take precautions against their own worst instincts.
"From a legal perspective, the biggest mistake lottery winners make with their newfound wealth is assuming that (they) are not his or her own worst enemy," said Case, who added that there many legal and financial strategies that one can implement to protect a winner from themselves.
"For example, if a lottery winner's take home after all taxes are paid is $50 million, why not consider placing a certain amount of those winnings in an irrevocable asset protection trust for his or her own benefit that would be restricted if all of the other winnings were blown?" Case said.
Winners should also plan for any family drama that results from the big win.
"In working with families who've had the good fortune of winning the Powerball jackpot, it is amazing to see what they will go through for several years following their lucky number being drawn," Case said. "The money and fortune can potentially tear families apart, but I've seen with my own lottery winning clients that proper planning can actually bring families closer together than ever before."
When it comes to friends and family, it wouldn't hurt to take advice from billionaires such as Mark Cuban, owner of the Dallas Mavericks. In an interview with the Dallas Morning News this week, the former bartender advised that the Powerball winners should choose the annuity over the lump sum, and decline friends and family's request for cash.
These States Offer the Best and Worst Odds for Lottery Players
"You can put it in the bank and live comfortably. Forever. You will sleep a lot better knowing you won't lose money," Cuban said.
Though many past lottery winners have squandered their winnings, others have set a good example for the newest Powerball millionaires.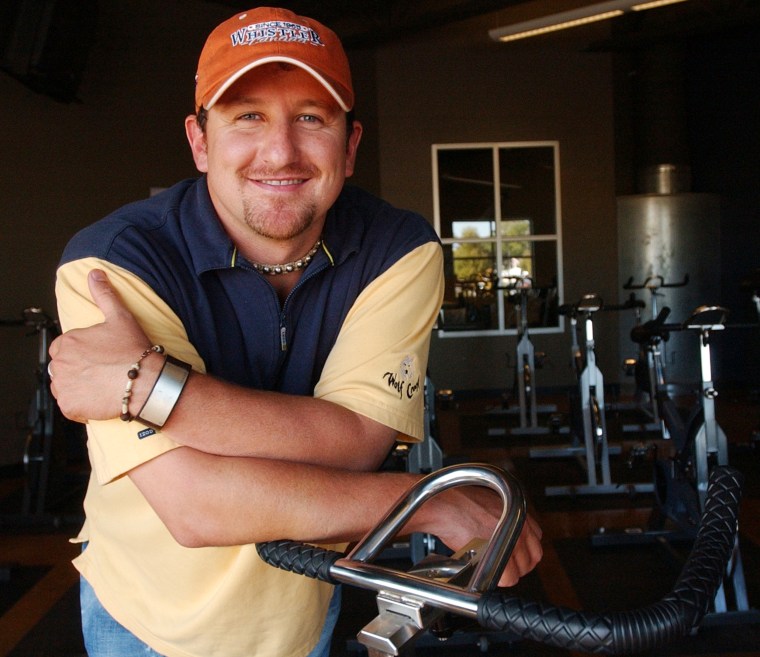 Brad Duke of Star, Idaho, for example, won the $220 million Powerball jackpot in 2005. A regular lotto player, Duke had big dreams of big spending and did indulge in some sprees — like a trip to Tahiti with 17 friends. But, as Fortune Magazine reported in 2007, he also resolved to grow the $85 million lump sum he received, kept his job as a gym instructor and hired a team of financial advisers. That proved to be another winning combination, as he has now grown his windfall to $1 billion.
Merle and Patricia Butler, a retired couple, from Red Bud Illinois, the record-breaking $656 million Mega Millions jackpot in 2012, also headed down the right track, immediately consulting with financial advisers and considering smart ways to invest the money.
Benham, the financial planner, said that sort of preparation runs counter to the thinking that many lottery indulge in after suddenly finding themselves wealthy.
"Many are not prepared for such a massive change in lifestyle and they don't set a budget, (but) even millionaires need a budget," he said.