Bad news, kids. When it comes to your parents' savings priorities, funding their golden years is winning over financing your college years.
It's not that they don't want to pay for their kids' higher education, experts say. It's more that they are overwhelmed by the rising cost of a college education and concerned about having enough money for their own retirement.
A new survey of Americans' saving habits finds that 55 percent of parents with kids under age 18 are saving for retirement, compared with 51 percent of families who are putting aside money for their children's college education. But those parents are putting significantly more money into retirement than college savings, according to the latest "How America Saves For College" survey, released Thursday by student loan giant Sallie Mae.
The survey found that on average, 53 percent of a family's savings are allocated toward retirement, compared with an average of just 10 percent for college.
The survey of about 2,000 parents included families of all income levels, and had a margin of error of 2.5 percent. It was conducted by Ipsos on behalf of Sallie Mae.
"When we look at families that aren't saving for college, their predominant feeling about it is they're frustrated, they're overwhelmed and they're angry."
The Sallie Mae study found that 89 percent agree that college is an investment in their child's future, and there's plenty of research showing that, in general, college graduates are better off economically.
Still, experts say many parents seem to be overwhelmed by the cost of college, which has likely ballooned since their undergrad days. A separate Sallie Mae study, How America Pays for College, found that families spent an average of $21,178 on college costs in the 2012-2013 academic year, and it was funded by a mix of scholarships, grants, loans and savings.
"The price tag is often daunting to families," said Sarah Ducich, senior vice president for public policy with Sallie Mae. "When we look at families that aren't saving for college, their predominant feeling about it is they're frustrated, they're overwhelmed and they're angry."
The researchers also found that the main reason parents aren't saving is they just don't have enough money.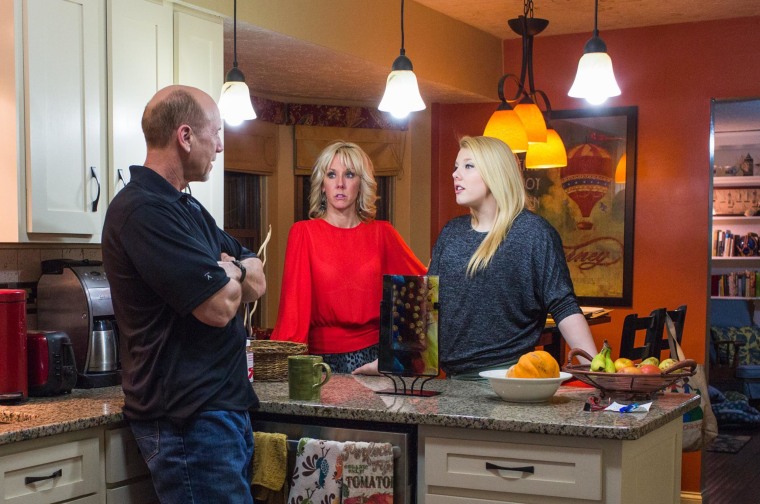 Cathy Tiffany, 44, is one of those many parents caught between the need to save for her own retirement and the strong belief that her 16-year-old daughter will need a good college education to succeed in life.
"It is important to me that she gets a college degree, event though I've done very well without one," said Tiffany, who works as a hair stylist and lives in Columbus, Ohio. "That's not typical."
Tiffany also is rebuilding her financial life after going through a divorce and a bankruptcy about a decade ago. Now remarried, she would like to have about $500,000 saved for retirement. She's currently got about $10,000 in her retirement account, approximately the same amount she has in her daughter's college savings account.
Tiffany said she tries to put about $200 a month in the college fund. In an ideal world, she'd like to be putting as much as $2,500 a month in her retirement account, but lately she's only been able to afford to put in about $500 each month.
Tiffany also is hoping that her daughter, a volleyball player, will get some scholarship money.
She'd like to keep her daughter's student loan debt down to about $10,000 a year, but she's tried to be realistic about the fact that the teen will probably end up footing some of her college bill.
"I just made it very clear to her that there is no financial adviser on the planet that would tell me to save for her college instead of my retirement," she said.
Many personal finance experts say that it's smart for parents to prioritize retirement over college savings. That's because you need more money for retirement than you do for college tuition, and you can't borrow for retirement like you can for college.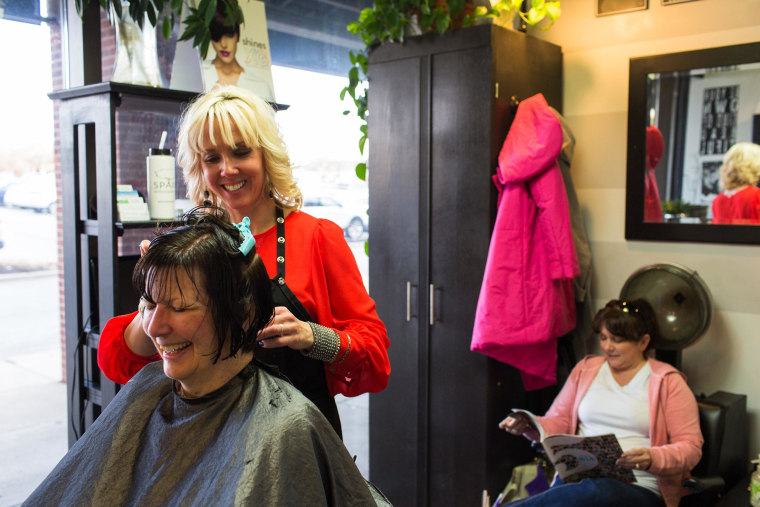 Many Americans are also woefully unprepared for retirement. The Center for Retirement Research at Boston College's analysis of 2010 data found that the median 401(k) and IRA account balance for households who are 55 to 64 years old was $120,000 - far below what retirees might need to live for decades in retirement.
Financial advisers also have typically said that taking on some college debt is good because college grads are likely to make more money than their peers who don't go to college, so there's a return on that investment. As student loan debt has skyrocketed, however, there has been some worry that kids are taking on too much debt, and won't be able to pay it off.
Experts also say it's easier to save for retirement, because many employers offer a simple way to funnel money from your paycheck to a 401(k), and there are additional tax-friendly options like IRAs.
"We have a lot of mechanisms in place to save for retirement, and less so for college," Ducich said.
Sallie Mae's research found that the most common way parents are saving for college is through general savings, followed by more structured options like a 529 plan. That gives them more flexibility to use the money they have set aside for college if they need it for another reason, such as a health emergency or to cover the mortgage.
"They say that they're (setting) it aside for college and they're planning to use it for college, but it's there if they need it," she said.