Putting the care puzzle together for aging parents requires a mix of legal, financial, and governmental resources. And it's a problem many people haven't planned for.
In order to be able to take care of your parents from a legal perspective there are certain pieces of paper you need to have in place — and nearly half of the adult population doesn't.
You need:
Durable power of attorney for finances
This gives another person the ability to handle your finances on your behalf. That's banking, brokerage transactions, bill paying, real estate transactions, etc.
Durable power of attorney for healthcare
A durable power of attorney for healthcare, which is also known as healthcare proxy, gives another person the ability to make health or financial decisions on your behalf. You should name a successor in case your first person is unavailable or unable to do the job. The same goes for finance.
Living will
Tells a doctor or hospital of your care wishes should you become ill or incapacitated, including wishes for life support. The National Hospice and Palliative Care Association provides many of these forms free at careinginfo.org
HIPAA consent form
HIPAA — the Health Information Portability and Accountability Act — is responsible for keeping your health information and your parents' health information private. If your parents want you to have information about their care, they need to sign a form that allows the doctor to share it with you. The doctor's office will have the forms.
It's important to note that sometimes different states require different forms. If you spend time in multiple states, you'll want to make sure they either have reciprocity or fill out forms for each one (if you do, make sure they're consistent).
Of course, the forms don't do you any good unless someone knows they exist! So remember to make a card to keep in your parent's wallet so that they have them and know whom to contact. And keep copies yourself.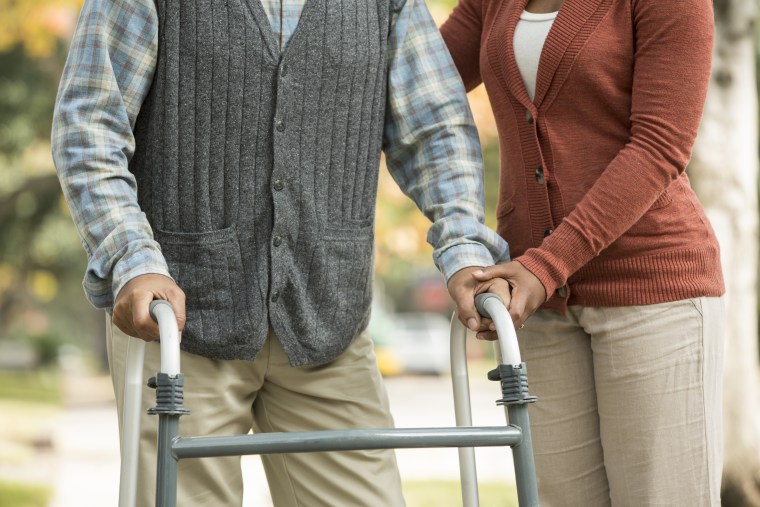 On the medical front, here are a few moves you can make to ensure that doctor appointments are as coordinated and hassle-free as possible:
Pick a point person
It's great that siblings and spouses want to help with all of these things, but you're going to want one person who interfaces with the doctors, etc. Generally, this will be the same person who has power of attorney over healthcare. If no one in your family can fill this role, a geriatric care manager can help with this. You can find one at aginglifecare.org (formerly the National Association of Geriatric Care Managers).
Go in person to appointments
Bring notes. It's important that the primary care physician and other people who are intimately involved in care be familiar with you. Meet them in person. Also, keep day-to-day notes on how your parents are faring, ask caregivers who are on site to do the same, and use them to inform your conversations. It's not possible to remember all of your concerns in the moment. If you can't be there in person, send an email in advance detailing your concerns.
Use one medical group
Or at least make sure your parents' doctors are all talking to each other. It's essential to have a team approach to your parents' care: It's easier if they're all from the same hospital or practice, but even if they're not shared, medical records enable them to keep up with one another. Your parents' primary care physician should be the quarterback.
Finally, on the financial front, here's what you need to know about your parents' finances in order to step in and take over if need be:
Where the documents are located and who the important people are. Basically you want to know what you'd have to do if you had to go in and take over.
What your parents would like, and what sort of resources they have to contribute. This is the toughest conversation because it may require them to acknowledge that they're going to need your help. But the sooner you have it, the more prepared you'll be for it.
One final thought: Consider creating a roadmap — essentially, a letter of instruction and suggestion that includes passwords, names, and phone numbers of institutions and important people to call, suggestions for how money should be used. But note that this is not a will.