A master panel in the bedroom controls all the indoor and outdoor lights, as well as turns on a coffeemaker in the kitchen. Built in Brentwood, Calif. to last several centuries, and withstand fire, earthquakes and temperature extremes, Popular Mechanics' 1955 "House of the Future" still contains features desired by homeowners today.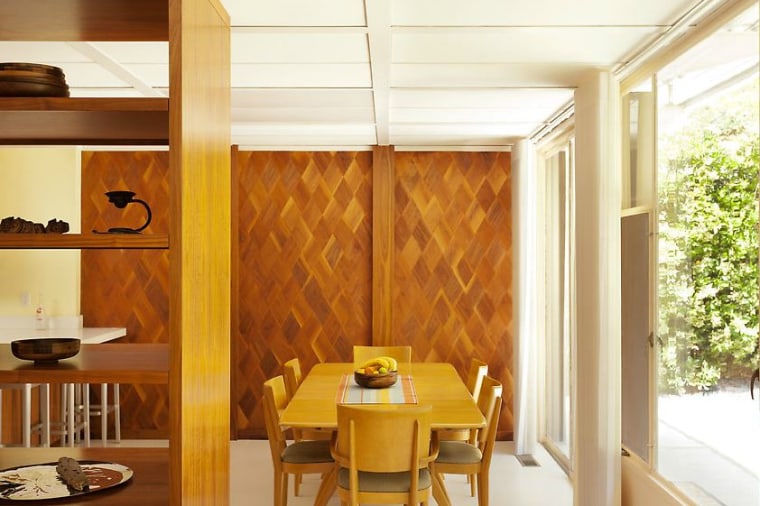 Of course, some of the amenities have lost their novelty. A once-touted "new magnetic-impulse transmitter," which opens a garage door from 100-feet away, now comes standard in most homes. Meanwhile, the intercom system that runs throughout the house went out of style in most single-family homes after the '80s.
Yet, the house as a whole — with its open floor plan, large windows, heating and cooling-efficient design — is still attractive. It's on the market for only the second time in its history, currently listed for $1.8 million.
"The engineering is extraordinary," said real estate agent Deborah Glusker, who shares the listing with Crosby Doe of Crosby Doe Associates. "When people talk to me about changing things like the windows, as a purist, I think no, you can't! It's original and should be preserved as is."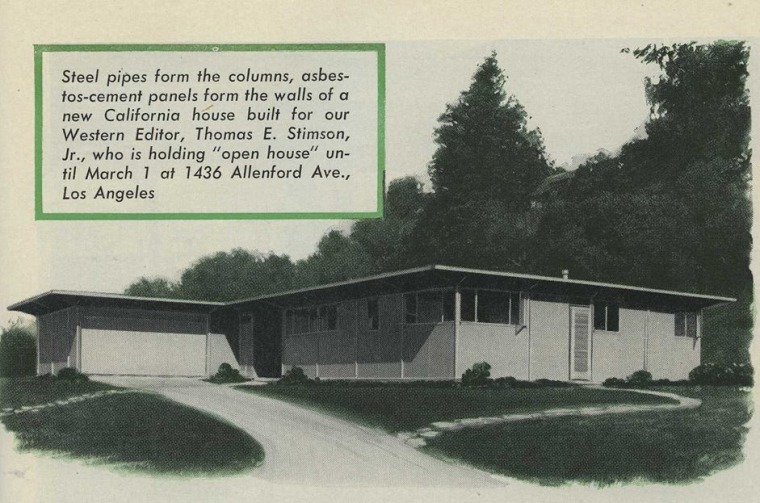 The "House of the Future" was designed in 1954 by Popular Mechanics magazine editor Thomas Stimson. In a 1955 cover story, Stimson explained his thoughts behind the prefab design.
"It was designed for comfort and easy maintenance ... and contains striking innovations for efficient living," Stimson wrote.
His words still ring true today, and the current owners have done little to change the house besides updating the electrical and HVAC systems.
"The present owners bought it from the architect and redid the kitchens and bathrooms, but didn't touch anything else," said Glusker. "They modernized everything without changing anything."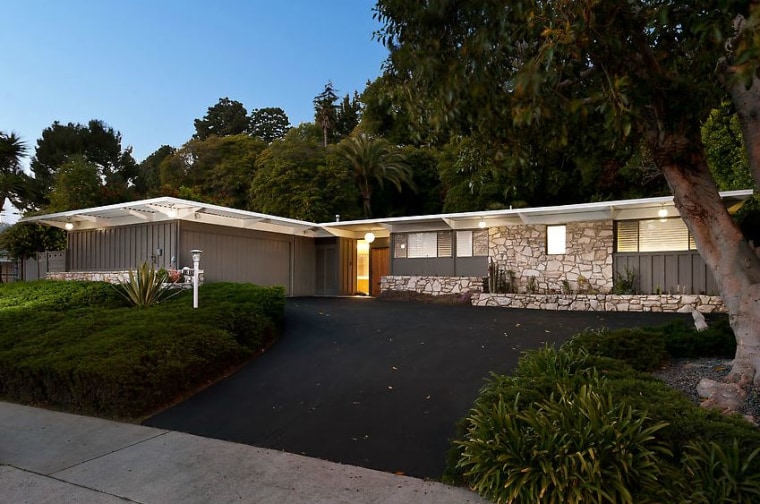 Stimson also accurately predicted one feature of the future, declaring in his article: "About the only addition it may require in the next 50 years or so would be a solar battery to provide all light, heat and power mounted on the roof!"
Located in the heart of Brentwood, the L.A. home has 4 bedrooms, 2.75 bathrooms in a 2,362-square-foot space. The home also has an attached two-car garage and lanai.
Related content from Zillow: