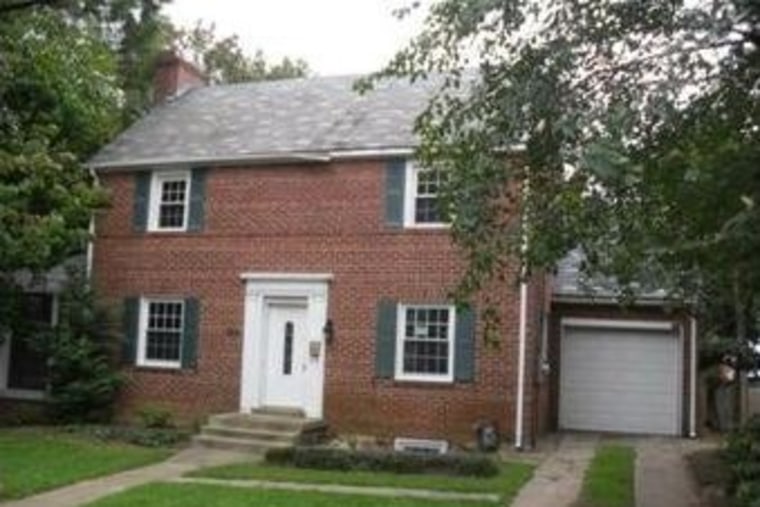 Days after closing on his dream home – a brick colonial near the Washington, D.C., school he was toiling to save – principal Brian Betts learned of his property's ghastly past.
Inside the house, 11 months earlier, an intruder had shot and killed a 9-year-old girl and her father. Horrified, Betts demanded the transaction be rescinded. When that effort failed, he invited two ministers to pray over his new place. Then Betts tried to paint over the grim history, refinishing the woodwork and refurbishing the kitchen.
Seven years later, in April 2010, a robber shot and killed Betts in his bedroom.
"In Maryland, there's no obligation on Realtors to disclose that a murder took place at a home, much less two murders – and subsequently three," said Rene Sandler, an attorney for Betts' family. "Brian was just getting to know his neighbors when one told him he was surprised someone bought the house given what had happened. Brian was absolutely shocked. His Realtor never said anything."
Last February, the same house sold again, this time at almost $200,000 below asking price.
Welcome to a macabre corner of American real estate, a legally gray, emotionally black sector governed by a mishmash of varying state laws that dictate whether agents must divulge that bad things went down in what the National Association of Realtors calls "stigmatized properties."
Only two states, Alaska and South Dakota, mandate that sellers' agents reveal whether a homicide or suicide occurred at a listed home within the previous 12 months, according to NAR spokesman Walter Molony. In Connecticut, Delaware, New Hampshire, North Dakota and Oklahoma, if a prospective buyer asks about past bloodshed, real estate agents must truthfully answer the question.
"In most states, a seller isn't required to voluntarily disclose nonstructural issues such as homicides on the property," said Holden Lewis, a real estate expert at Bankrate.com, a consumer finance service. For example, he noted that Minnesota law says "the seller doesn't have to disclose that the property was the location of a suicide, death or 'perceived paranormal activity.' "
In Maryland, where Betts was shot to death, agents must inform buyers only about "material facts they know or should know," said Chuck Kasky, vice president of legal affairs for the Maryland Association of Realtors. When it comes to Maryland properties, he added, a murder is "not a material fact."
The reason some agents are reluctant to mention such former horrors? Money, of course. Many buyers would be uneasy if not queasy about living in a space where a life – or several lives – ended in a disturbing way, even if the tragedy happened years before.
Such "psychologically impacted homes" languish longer on the market than comparable properties and sell for about 3 percent less, according to a study authored in 2000 by two professors at Wright State University in Dayton, Ohio. Their peer-reviewed paper, based on an examination of 102 "stigmatized" homes in Ohio, was published in the Journal of Real Estate Practice and Education.
Those 102 homes took, on average, 45 percent longer to sell than comparable properties without grisly pedigrees, said one of the authors, James Larsen, a finance professor.
But a homicide home's value dip can be even steeper if it's located in a rural area where violent crime is less common and neighborly gossip echoes for generations, contends Bennie Waller, a professor of finance and real estate at Longwood University in the central Virginia town of Farmville, population 8,200.
"There's a country song (by Miranda Lambert) that says, 'Everybody dies famous in a small town.' In a town this size, it's an informal communications network, and things get around pretty quickly – even without cable," said Waller, who has studied the real estate impacts on two local homes where killers took lives.
In 2009, four people – two parents, their daughter and the daughter's friend – were bludgeoned to death in a home not far from Longwood's campus. The 20-year-old murderer, an aspiring rapper who later pleaded guilty, knew the daughter. Before the crimes, the home was tax assessed at $240,000. Later, it was auctioned to an investor for $104,000 but it remains on the market, unoccupied, due to the emotional scars left by the homicides, Waller said.
At another house next to the school – "a fantastic property" with a swimming pool, Waller said, Robert Bruce shot and killed his wife in 1991. Locals still refer to the residence as "the Bruce house." That place is tax assessed at $200,000 but was similarly sold at auction for about $90,000. It, too, remains empty.
"My wife and I actually looked at (buying) it," Waller said. They jointly decided not to make an offer.
"I'm a finance-real estate guy so I looked at it from an investment perspective. My wife is my wife," Waller said.
If it were to come down in price, Waller said he would reconsider buying it.
"I don't care what people say," he said. "But it would probably be an investment rather than a property we would live in. Because college kids don't give a damn (about its gory past). I could put six kids in there, (rent it) and make money."
While those two infamous Farmville homes remain available, Brian Betts' family had preferred that his two-story, three-bedroom house in Silver Spring, Md., simply vanish after his death.
"The family's wishes were to essentially have it bulldozed for who ever was going to acquire that property to just start anew," said Sandler, the family's attorney. However, the principal's estate still owed money to the bank for the home's mortgage. 
Despite good schools nearby and its locale in an upscale neighborhood popular with federal workers, "it sat on the market for a very, very long time," Sandler said. "And (in time) the house went to foreclosure."
Fannie Mae acquired the property, and in May 2011, it was listed for $515,000. It sold in February for $330,000, according to Zillow.com. The family believes that buyer knew about the property's history.
"Two things really bothered Brian about the purchase. He was an educator, an educator who truly made a difference in kids' lives – I mean something for the movies," Sandler said. "Knowing that a child was murdered in that house, much less a child and her dad, really impacted him.
"But then you have the piece where it was just intentionally not disclosed," she added. "This was a Realtor that Brian was on friendly terms with, not somebody he just picked at random. So that level of deception, if you will, was very unsettling." 
More money and business news: