Sales of existing homes dropped slightly in February to a 19 month-low as cold weather and a shortage of homes for sale continued to sideline potential buyers.
The National Association of Realtors said on Thursday that home resales dropped 0.4 percent to an annual rate of 4.60 million units, the lowest level since July 2012, and in line with economists' expectations. January's sales pace was unrevised at 4.62 million.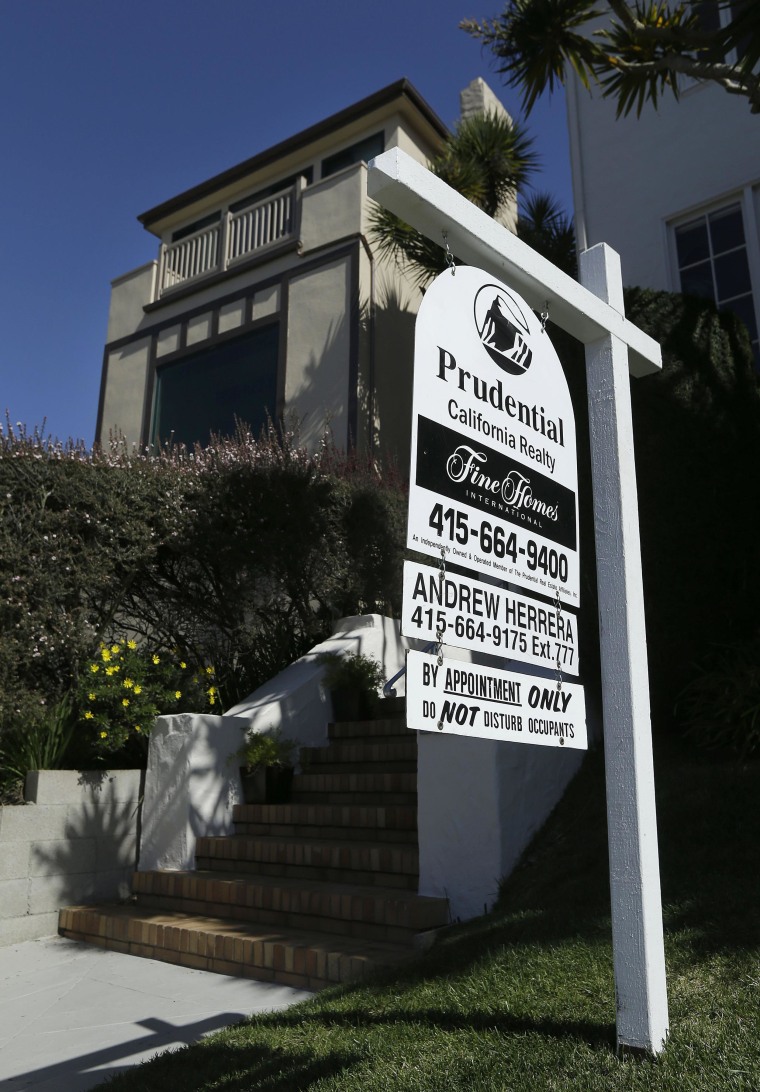 Even though temperatures remained chilly in February, pinching sales, a modest improvement in inventory on the market indicates buyers are expected to jump in soon.
The median existing home price rose 9.1 percent in February to $189,000 from the same month in 2013.
Mortgage rates have risen almost a full percentage point in the past year and the increase in house prices has far outpaced income growth, making home-buying less affordable.
In addition, there has been a shortage of homes for sale on the market. Home resales have declined in six of the last seven months, having peaked in July.
The number of previously-owned homes available for sale at the end of February represented a 5.1 months' supply, still tepid but up from 4.9 months' worth in January. A healthy market has about a six-to-seven month supply.