140 Lighthouse Way, Guntersville, Ala.
For sale: $3.249 million
Jim Kennamer has been in the construction business since the age of 12. He built highrises, motels and hotels throughout Alabama, and a lodge and chalets at a state park. It wasn't until he retired in 1999 that he embarked on the one thing he had always dreamed of building: a lighthouse.
"He just loved lighthouses," explained listing agent Ernie Tidmore of RE/MAX. "So he decided to build one out of marble and concrete."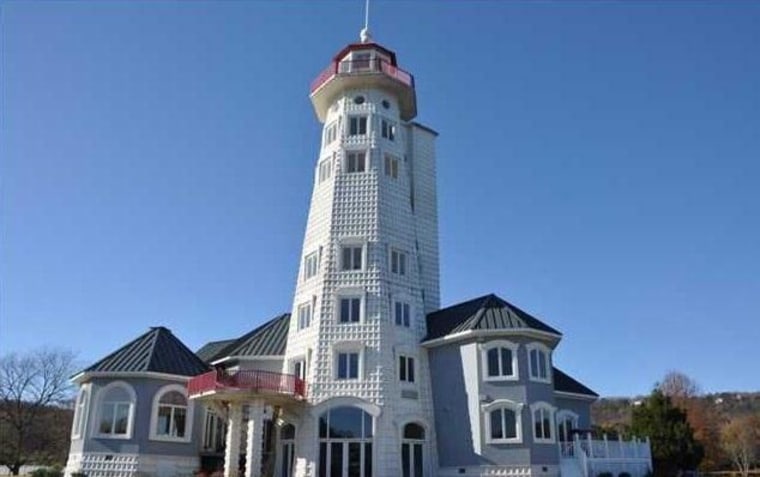 Kennamer bought the land alongside Lake Guntersville more than 50 years ago, and built his family home there. When he began to construct his lighthouse, he actually had to tear down some of the original house.
The eight-story structure was a culmination of five years of work. Measuring more than 18,000 square feet, the lighthouse home was built with the utmost care.
A panel in each room controls the lighting, and a heating-and-cooling system operates for a fraction of the typical cost to maintain a home this size. The lighthouse is topped with a catwalk with panoramic views. A helicopter pad is located on top of the shed.
According to Tidmore, Kennamer is selling the home because it's too much to sustain.
The house has six bedrooms and eight bathrooms, an elevator, office and formal dining room. According to Zillow's mortgage calculator, a monthly payment would be $12,666, assuming a 20 percent down payment on a 30-year mortgage.
See more images on the Zillow Blog.
More from Zillow: