142 Park Rd, Pittsford, NY 14534
For sale: $925,000
Ceramics artist Marguerite Antell wanted a unique home — one that was in tune with nature and one that could host her family and friends, explains listing agent Rich Testa.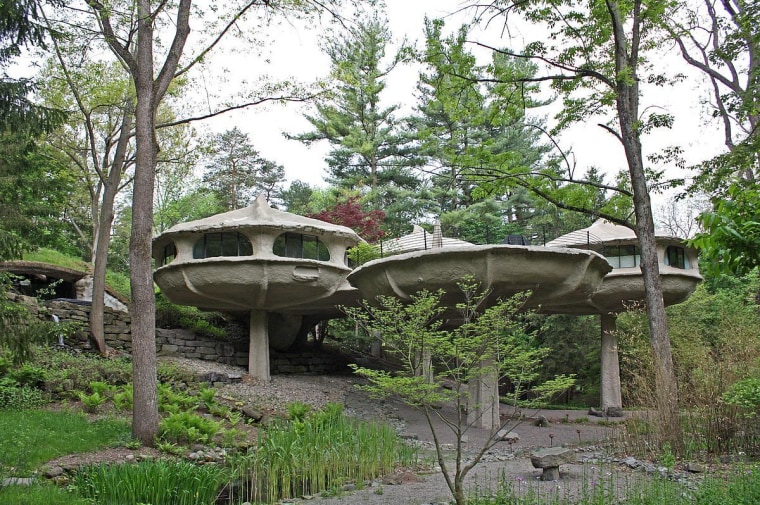 Her architect, James Johnson, showed her a glass Coke bottle with Queen Anne's lace inside.
"This is your home," Johnson reportedly told her.
"And she looked at it and said, 'this is perfect.' And her attorney said, 'what am I getting into?'" recalls Testa.
While the home was inspired by Queen Anne's lace, it became known to locals by a different woodsy moniker: The Mushroom House.
There are five interconnected mushroom pods, as well as a new great room addition built into the side of the hill. Each pod weighs 80 tons and is constructed out of a mix of polyurethane and concrete, sitting atop thick, concrete "stems."
What makes the home even more unusual is the amount of custom art that fills each pod. Antell created thousands of unique ceramic tiles to fill the living spaces. The front door and much of the furniture is custom created by artist and sculptor Wendell Castle.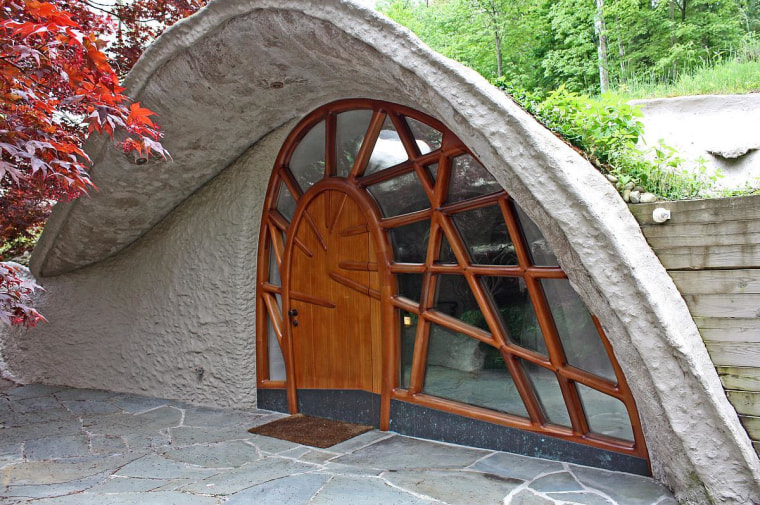 "This house is for a person who appreciates artwork — you're living in a piece of art," said Testa. "Every time I go to the Mushroom House, I see something new."
See more photos of the Mushroom House on the Zillow Blog and learn more about the home's history at mushroomhouse.com.
More from Zillow:
House of the Week: Renovated Stone Mill