After rising just over a decade ago to its highest level ever, the nation's home ownership rate fell to match its all-time low and could drop even further in the months to come.
In the second quarter of this year, the rate fell to 62.9 percent, not seasonally adjusted, which is the same as it was in 1965, when the U.S. Census started tracking the metric. During the epic housing boom in the mid-2000s, the rate soared as high as 69.2 percent. That was when politicians touted the so-called "ownership society."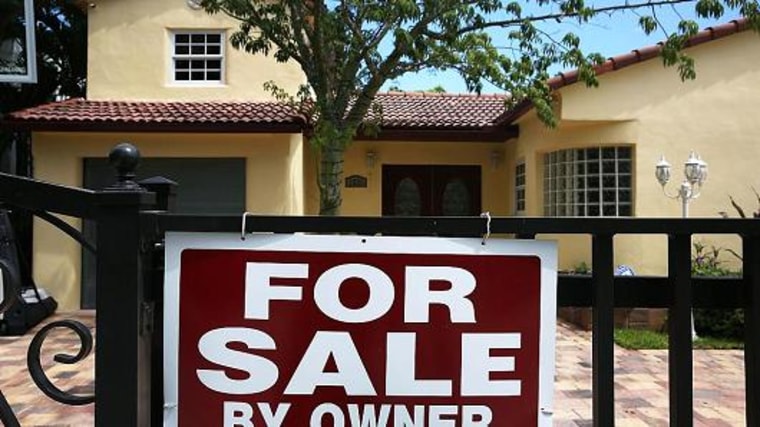 The drop in home ownership is largely due to a delay in home buying by the millennials, who have the lowest ownership rate of their age group in history. Millennials are not only burdened by student loan debt, but they have also delayed life choices like marriage and parenthood, which are the primary drivers of home ownership.
"While the millennial home ownership rate continues to decline, it's important to note that the decrease could be just as likely due to new renter household formation as it is their ability to buy homes," wrote Ralph McLaughlin, chief economist at Trulia. "Certainly low inventory and affordability isn't helping their efforts to own, but moving out of their parents' basement and into a rental unit is also a good sign for the housing market."
The rental market is strong across the nation, which has meant a sharp rise in rents; that, in turn, keeps many young renters from being able to save for a down payment on a home. It is also more difficult to qualify for a mortgage today than it was during the last housing boom. Home prices have been rising at a far-faster clip than wage growth or employment growth. In addition, the supply of entry-level homes for sale continues to drop. Add it all up, and young buyers are continuing to rent longer.
"Broadly speaking, the falling home ownership rate is a sign that renting isn't only for those just starting out or making a transition, but is becoming an increasingly viable longer-term option for many households," noted Svenja Gudell, chief economist at Zillow. "It also means incomes are not yet rising quickly enough to broadly support new home ownership, and that inventory remains too tight to allow for meaningful access to affordable housing."
Read More From CNBC: Mortgage Applications to Both Buy and Refinance Weaken
The tight supply of homes for sale, combined with higher home prices, may have been behind the Federal Reserve's silent warning in its latest statement Wednesday. It removed a line from its previous statement, which said, "The housing sector has continued to improve."
While closed sales improved this past spring, an index of signed contracts to buy existing homes was weaker than expected in June, suggesting that sales will not be as strong for the rest of 2016. The home ownership rate fell in all regions of the country.