Shouldn't you be able to read and understand a mortgage document before you sign it? The government thinks so, and new rules went into effect today to make that and other homebuyer-friendly changes happen.
The goal is to make the mind-numbing mortgage process much easier for consumers to understand. It's called "Know Before You Owe," which sounds simple enough.
The means to that goal, however, is all-new paperwork and disclosure rules for lenders that went into effect this past Saturday and which some say could delay the mortgage process and cost consumers cash.
The standardized forms spell out exactly how much a borrower must pay for closing costs and how much each monthly payment will be as the loan ages and potentially adjusts, right up until its term ends.
Borrowers must get these new, standardized forms at least three days before closing on the loan, which is a shift from previous standards, which allowed changes to be made on a loan right up to and even during the closing.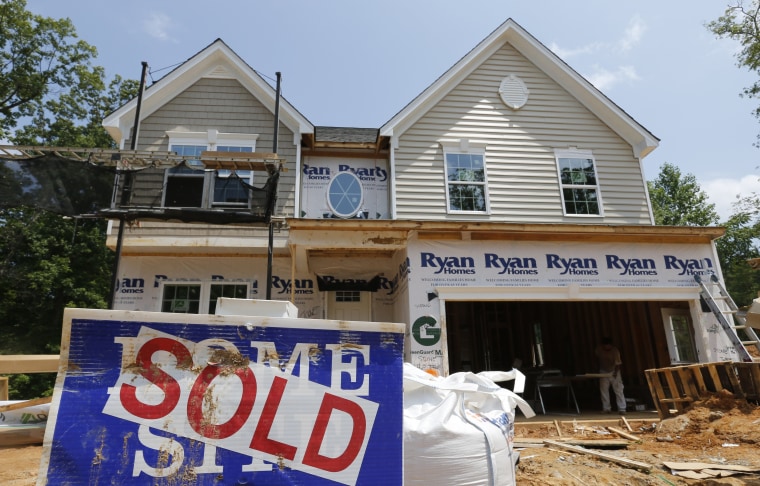 "I think that's a big one because consumers have been complaining about this left and right because they would get to the signing table and suddenly everything would change," said Jason van den Brand, CEO of Lenda, an online mortgage refinance company operating in Washington, Oregon and California. "So you get quoted something and the loan gets locked, and you get to the closing table and suddenly the rate has gone up by a quarter percent, your fees have gone up $10,000 and you're sitting there scratching your head going, what just happened?"
This is another outgrowth of the Dodd-Frank law, passed in 2010, designed to hold lenders accountable and protect consumers against what happened during the last housing boom. Back then, lenders offered borrowers loans with complicated terms, adjustments and penalties, without having to fully explain them.
Some borrowers didn't even know their loans could adjust to higher payments or that the loans themselves were actually growing in size. Many of those risky loan products have been banned, but adjustable-rate loans are still perfectly legal and considered beneficial for many borrowers, as long as the borrowers know what they're getting into.
The new rules (TILA RESPA Integrated Disclosure or TRID, if you really want to know) were completed two years ago, and the final date for implementation was even delayed three more months to make sure lenders could comply. At the heart of it are two forms, one providing the loan estimate and one the closing disclosure.
Those forms are designed to simplify the process for borrowers, but lenders have spent billions of dollars updating their systems to make sure they are complying, according to the Mortgage Bankers Association, which has a TRID Resource tab on its website. Some worry that even now lenders and real estate agents are just not ready.
"I think if we see a significant slowdown, and it doesn't have to be that significant 30 to 60 [days] is pretty significant, if we see that slowdown start to happen, we're going to see deals fall through and lenders change in the middle, and that's the cascading effect that we are most concerned about," said Mark McElroy, CEO of Pavaso, a digital closing platform.
Richard Cordray, director of the Consumer Financial Protection Bureau (CFPB), which is behind the new rules, reiterated in testimony to Congress last week that there will be something of a grace period for lenders to comply.
"Nobody believes that market participants are going to be trying to abuse consumers here; they're trying to change their systems. So we'll be diagnostic and corrective, not punitive, and there will be time for them to work to get it right and not be perfect on the first day," said Cordray.
With the rules just 2 days old, Matt Weaver, vice president of mortgage sales at Finance of America Mortgage, a Blackstone Company, says it appears the sky has not in fact fallen, but he does expect to see delays, especially at the big banks, where closing time could stretch out to 60 or 75 days.
"There is a fee to extend rate locks. The question is, is that cost going to be passed on to the client. From an overall perspective, the market is saying slow down. It will all work itself out, but out of the gate we certainly are going to see some turbulence with the larger banks simply because of their volume," said Weaver.