Students who are scrambling to find an alternative to those government-subsidized student loans that recently got a lot pricier may not want to waste too much time on the effort.
Even at the higher interest rate that recently kicked in, experts say a subsidized Stafford loan is still one of the best deals around.
"If that person looks for a loan on the private market, they're often not going to find anything close," said Heather Jarvis, an attorney and student loan expert.
On Wednesday, the Senate again failed to strike a compromise to temporarily keep the rates on the government-subsidized Stafford loans from doubling to 6.8 percent, from 3.4 percent previously. Some lawmakers are pushing for a long-term plan that would tie student loan borrowing rates more closely to market rates. That could potentially save the government money.
Unless a new deal can be reached, the impasse means that students who take out new loans will expect to pay the higher interest rate.

That's left students, including Kelly Binns, in a bind.

Binns, 19, is relying on student loans, a small scholarship, help from her parents and income from a summer nanny job to finance her degree in history from Colorado Mesa University in Grand Junction, Colo. She is also completing a concentration in secondary education and hopes to be a teacher.
Binns used subsidized Stafford loans last year and is planning to use them again this year despite the rate increase.
She doesn't relish paying more, but she's also finding it difficult to snare any additional scholarship money. Her student aid office also has advised her that adding private student loans might not make financial sense.
Binns is hoping she can land a job during the school year to help offset the high cost of getting an education.
"It kind of was a shock to me, how much college is costing now," she said.
Many students – and their parents – have run into sticker shock when they started adding up the costs of a modern four-year degree. As the cost of college has risen steadily, student loan debt also has increased to around $1 trillion by some estimates.
Government-subsidized Stafford loans have been among the more popular options for people with higher financial need. About 31 percent of undergraduate students relied on them to pay for at least part of their education in 2011-2012, according to the College Board.
The loans are only awarded to students with demonstrated financial need, which is determined based on factors including how much money your family can contribute. About two-thirds of those loan recipients (or their families) had adjusted gross income of under $50,000 a year in 2008 according student loan expert Mark Kantrowitz's analysis of the latest data available.
The interest rate on those loans had gradually decreased from 6.8 percent in 2008 to a low of 3.4 percent last year before jumping back up to 6.8 percent this year after Congress couldn't reach a deal.
That sounds like a big increase, but experts say they still could end up being pretty reasonable when you look at what else is out there.

"Despite the doubling of the interest rate, it's still a very good deal," said Kantrowitz, senior vice president and publisher of edvisors.com, a network of websites about planning for college.
Kantrowitz noted that the government-subsidized loans come with a substantial perk: Students are not charged interest while they are in school or during any deferment periods. That's not necessarily true for unsubsidized or private loans.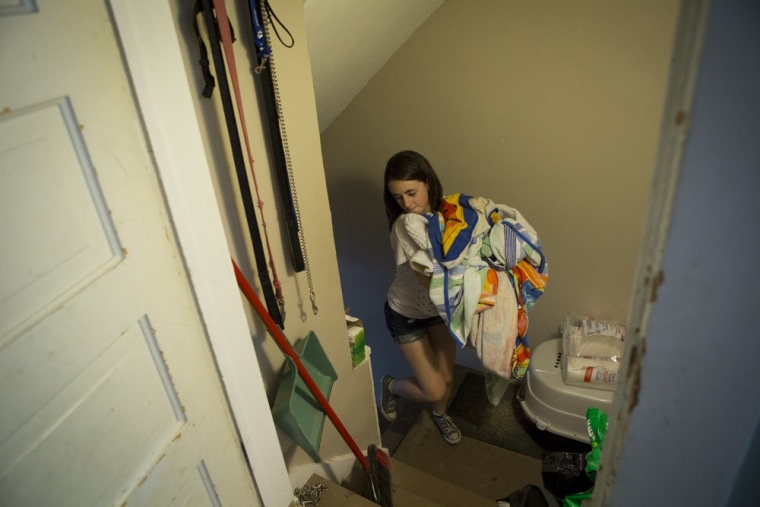 The interest rate also is still 1 percentage point lower than the Direct PLUS loans that the government offers to parents.
The subsidized Stafford loans are awarded at a fixed rate, meaning students don't have to worry that they will have to pay more later because of variable interest rates.
Of course, there are some private student loans that advertise very low interest rates. But student loans are like any type of consumer credit, Jarvis said: The best deals are usually only available to those with the best credit - and those aren't necessarily the ones who need the money most.
Some students may not have any credit history at all, Kantrowitz said. That is another reason the subsidized Stafford loans, which don't require a credit check, may be the most attractive option.
"In many cases, it's their only option," Kantrowitz said.
Allison Linn is a reporter at CNBC. Follow her on Twitter @allisondlinn or send her an e-mail.