An Air France plane traveling from San Francisco to Paris diverted to Canada late Monday after receiving an "anonymous threat."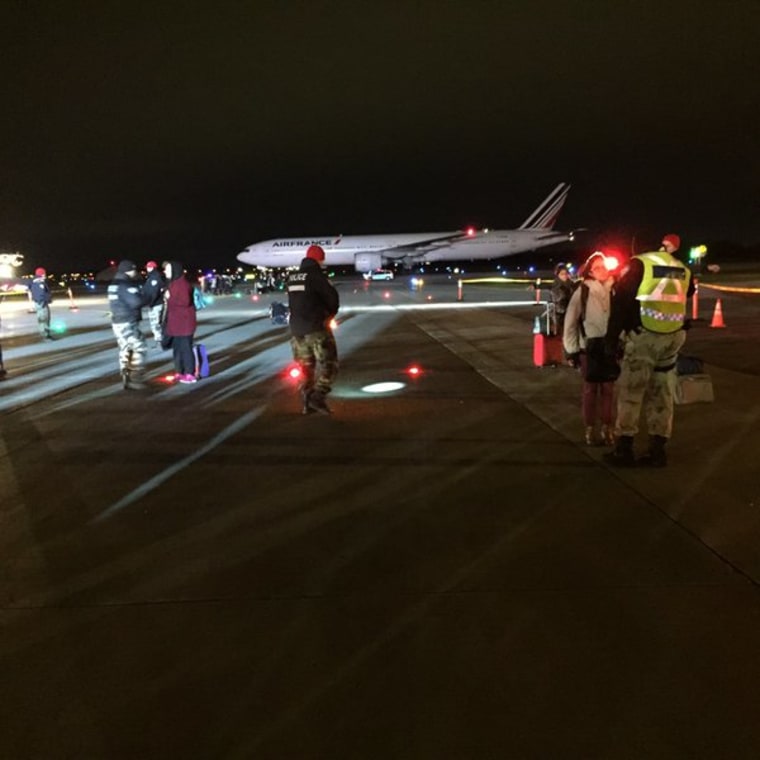 Flight 83 landed safely at Montreal's Trudeau International Airport just before midnight "as a precaution," Air France said in a tweet.
The airline added that local authorities were "carrying out inspections of the aircraft, passengers and baggage" and looking into "the source of the threat," which was later found to be a false alarm.
Passengers on board told NBC News they were told that the detour was due to "operational reasons."
"Halfway through flight most of us were either sleeping or nearly sleeping when the captain abruptly announced we were being diverted to Montreal," Scott Doniger said in an email. "Since the flight had been smooth even through much turbulence it was hard not to conclude something nefarious was at play."
Doniger said that passengers were initially told they'd be taken off the jet but "then got a second announcement that police would come to the plane and do a security check with us still on board."
Fred Simon, another passenger, told NBC News that the plane was surrounded by security officials and police after it landed but said people were remaining "very calm and relaxed."
Simon added: "The Air France crew gave us ice creams."