A social network for hooking up with strangers at the airport is trying to help travelers make a connection of the heart, and possibly more.
After all, those terminals packed with attractive strangers with lots of spare time seem like a ripe opportunity for romance, but most fliers do little but exchange glances while munching on their Cinnabon.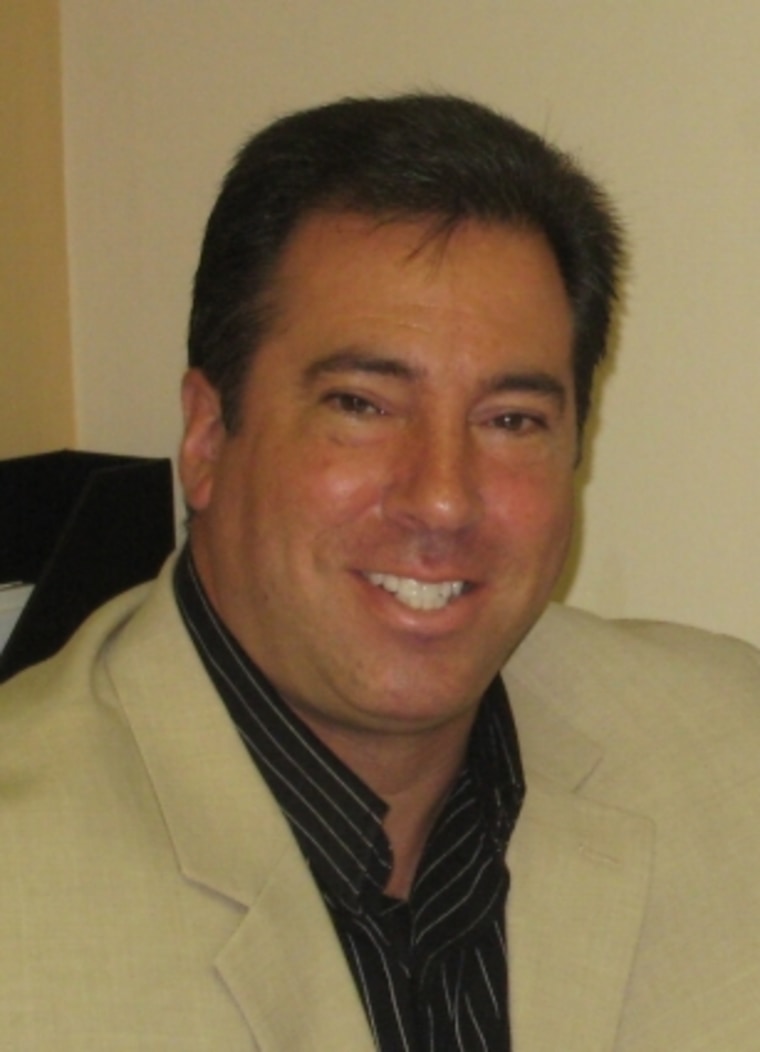 Steve Pasternack, a North Miami, Fla., entrepreneur who created the free MeetAtTheAirport.com, said he got the idea after enduring a lengthy layover.
"I was sitting there bored, I was tired of looking at planes taking off and looking at overpriced magazines and I was just thinking it would be nice to have somebody to talk to," said Pasternack, 49. Not only that, he said, the airport is the perfect environment for meeting someone new.
"Once you go through security, is there any other place that's safer than an airport?"
Pasternack, who also owns SugarDaddie.com, a dating site for "wealthy men and attractive women" that generated some media coverage in the early 2000s, envisions a broader mission for MeetAtTheAirport. He insists its members can use it to find not only romance, but also friendship, travel companions, even networking opportunities. The site boasts 60,000 registered users, said Pasternack said.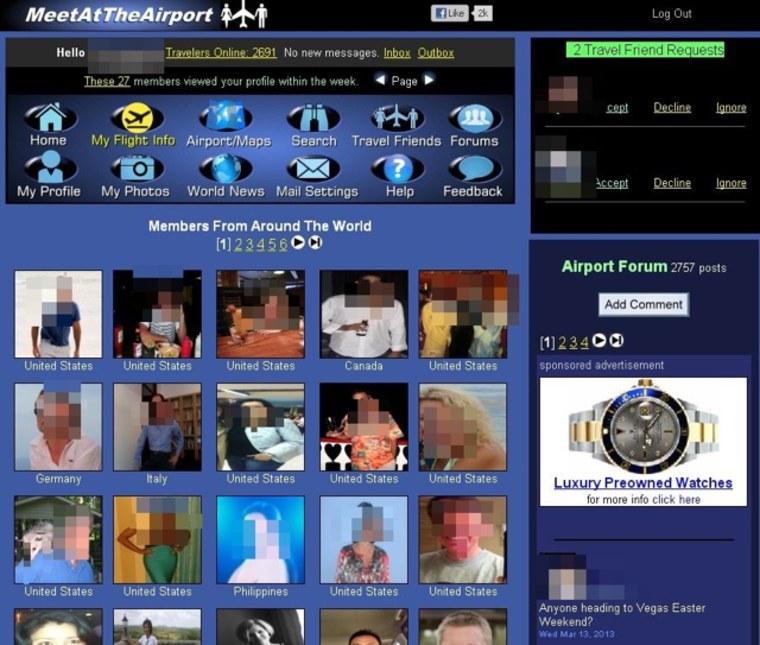 To join, you create a profile, just like on any other dating website. Then, when you have some time to kill at an airport, you can log on to the site, which has a limited feature set and lower quality graphics compared to industry standard dating sites like OkCupid or eHarmony, and see which other members are also in the same terminal. Users are asked to specify what they are looking for in their profiles – whether a romantic connection, a chat, something casual and so on – so you can zero in on members who meet your criteria.
All that's left is for both parties to agree to meet and to identify a convenient spot in the airport, like the nearest Au Bon Pain or T.G.I. Friday's.
Mark Finan, who works for an airline at Phoenix Sky Harbor International Airport, has been using the site for about a year-and-a-half. He's divorced and his job allows him travel every couple of months, so he's looking for a travel companion. Ultimately, he hopes to find a wife.
"I think this is just another social tool," Finan said. "If it goes further into a date, that's great.

He once e-mailed a woman who was passing through his airport, then went to her gate and tried to find her, but she was wearing sunglasses in her profile picture so Finan wasn't able to recognize her.

"I kind of blew it off and just walked around hoping she would see me – that didn't happen either," Finan said. He hasn't met anyone through the site yet but remains hopeful he will one day.
Julie Spira, a dating expert based in Marina Del Rey, Calif., called the airport a great place to meet people. Spira said she knows couples who have met while traveling and went on to marry. But she thinks the site is for people who might be looking to hook up rather than interested in something more serious.

"I don't know that this is somewhere I would look to find somebody to fall in love with," Spira said.

One wayto meet people is cruise the airport lounge and start up an easy conversation by asking, "So, where are you traveling to?" Spira said. If you don't have lounge access, Spira advised investing in a day pass.
Overall, she's a fan of taking the no-tech approach. If you see someone you like at the airport, Spira said, put down your smartphone, make eye contact and flirt.