If you don't mind giving up using the overhead bins and only finding out your seat assignment at the last minute, has American Airlines got a deal for you.
The legacy carrier began selling its new no-frills "Basic Economy" fares on ten routes out of a handful of markets this morning.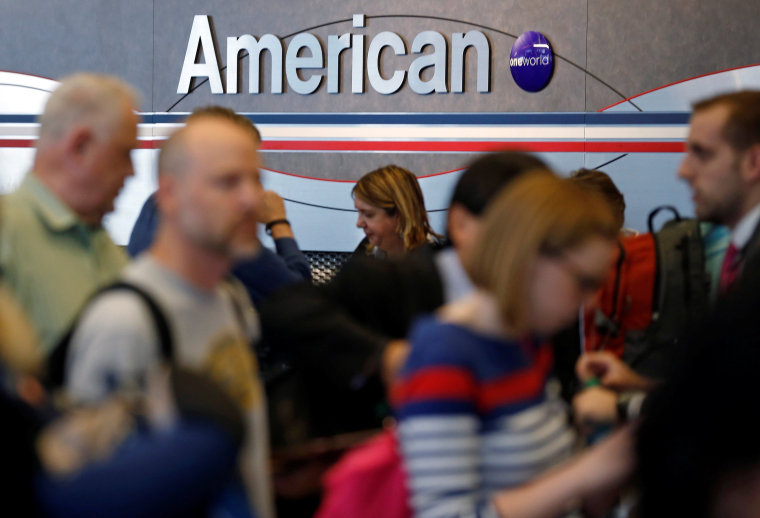 The fares are good for travel beginning March 1 and include flights to five cities pairs from Philadelphia - Dallas/Fort Worth, Fort Lauderdale, Miami, New Orleans and Charlotte, N.C., as well as these other round-trip launch routes:
Charlotte (CLT) – Orlando International Airport
Dallas Fort Worth (DFW) – Baltimore Washington International Airport
DFW – Tampa International Airport
Miami International Airport to Tampa International Airport
Miami International to Louis Armstrong New Orleans International Airport
The Fort Worth, TX-based carrier said it will expand the basic economy fares to other markets later this year but chose these launch routes because they provide "a variety of competitive situations."
When offered, the carrier's newest category of fares is lower than other fares offered in the main cabin, but come stripped of some of the basics included with the higher fares.
Basic economy fliers, for example, must wait to get a seat assignment at check-in, board in the last boarding group and are only allowed to board with a carry-on bag that fits underneath the seat in front of them. No use of the overhead bin is allowed.
Travelers with basic economy tickets who do bring a bag to the gate that can only fit in an overhead bin will need to pay to check that bag and pay an extra $25 gate service charge for checking that bag at the gate.
Passengers with certain credit cards or elite status in the airline's frequent flier program maintain their early privileges and carry-on allowance even if they purchase a basic economy fare, but for everyone the no-frill fares are "use it or lose it," — non-refundable, non-changeable, even for same-day flight changes or same-day standby status.
The new fares "provide customers the option to pay for the services they want," American said in a statement, and follow the lead of Delta Air Lines and United Airlines which now also offer basic economy fares with many of the same restrictions.
United Airlines, which announced the creation of its basic economy fare class in November, 2016, also began selling tickets at those fares today — but only for travel to and from one market: Minneapolis/St. Paul.
Passengers may purchase basic economy fares between Minneapolis/St. Paul International Airport and any seven of the carrier's U.S. hubs: Chicago O'Hare, Denver, Houston Bush International, Los Angeles, New York/Newark, San Francisco and Washington Dulles.
The airline said it was starting with one market "to ensure a smooth rollout," and that basic economy fare offerings will expand later to the rest of the U.S., Caribbean and short-haul Latin America destinations.
As with American Airlines' basic economy fare, passengers purchasing basic economy on United Airlines will not be able to choose a pre-assigned seat or be permitted to put a bag in the overhead bin. Those passengers will also board the plane with the last boarding group and will not be able to make any changes to their tickets.
Some industry analysts consider basic economy fares good news for consumers willing to give up perks in exchange for lower fares.
"Basic economy fares cater to the traveler where price is 99.99% of the decision-making process and convenience/loyalty are .01%," said Rick Seaney, CEO of Farecompare.
But buying the basic economy fares may not always be the best deal, said George Hobica of Airfarewatchdog.
"If you're bringing a larger bag on board or checking one, you may be better off just buying the regular economy fare," said Hobica. "All the American Airlines routes announced are fairly short flights and thus under $200 fares, so the price difference may be just $50, or the cost of the checked bag" – without all the other basic economy fare restrictions.