Airlines and aircraft manufacturers keep coming up with wackier ideas for squeezing more people into airplanes.
Remember the saddle-seat? And the hexagon sardine scheme?
The latest zany proposal is outlined in a patent filed in Europe by aircraft manufacturer Airbus to offer passengers a flying version of bunk beds.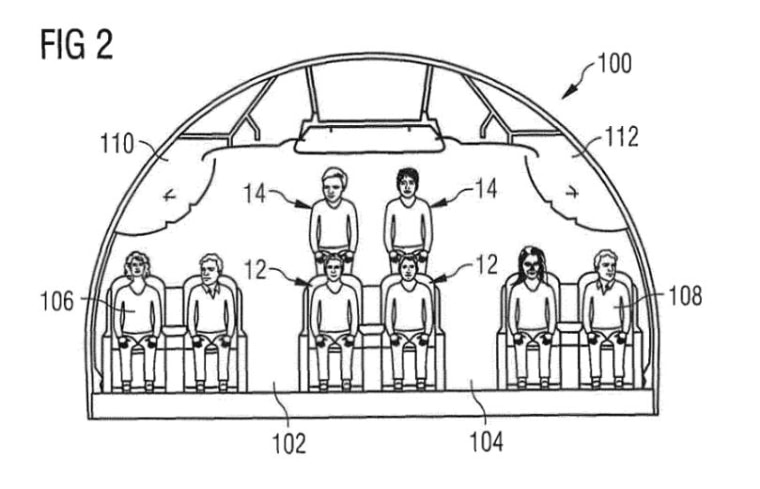 Passengers would climb stairs or a ladder to reach the upper level of the two-tiered seating layout and seats that could be reclined to a lie-flat position, which would allow one passenger to stretch out on top of another, with a bit of space between them.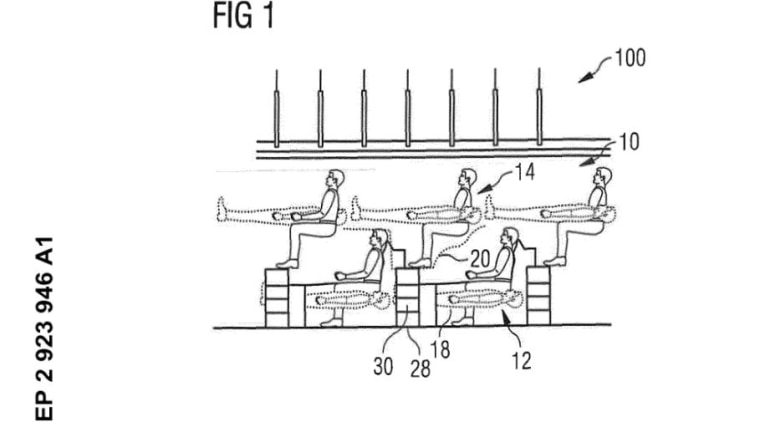 "(T)he design…provides passengers ... enough space to guarantee a high level of comfort, independent of whether the seats … are used in their upright position or their reclined lying position," the patent description claims. "Simultaneously, as compared to usual one level seat arrangements, the passenger seat allows the installation of a higher number of seats within a given installation space."
Kneejerk Reaction? Latest Airline Seating Scheme Runs Into Turbulence
So, will you be asked to choose "upper" or "lower" instead of window or aisle on an upcoming flight?
Not likely.
"The industry has seen a lot of these kinds of ultra-high density seating concepts over the past years, ranging from saddle-like seating to bubble-shaped pods stacked on top of each other," said Raymond Kollau, founder of Airlinetrends.com, "But it will be a long way before stacked seats come to the aircraft cabin as aircraft cabin as certification and passenger opposition to being 'stacked like cattle' present significant barriers."
Airlines 'Quite Proud' As Extra Fee Earnings Continue Steep Ascent
Also standing in the way of the flying bunk-bed arrangement are "myriad health and safety questions, like whether passengers could evacuate the aircraft in 90 seconds, and how airlines would accommodate children, the elderly, passengers with reduced mobility and pregnant women," said Mary Kirby, editor and publisher of the Runway Girl Network.
"Passengers should not fret that these designs will be implemented in the near-term. Current regulations and social mores will make sure of that," said Kirby.