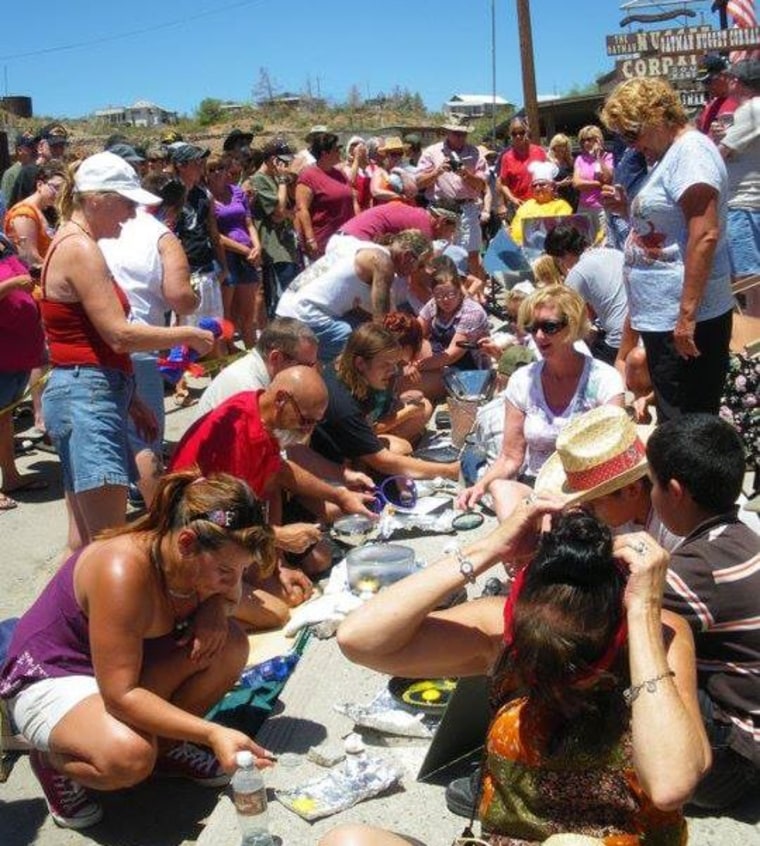 In the dusty desert town of Oatman, Ariz., "hot enough to fry an egg on the sidewalk" isn't a cliche, it's a contest.
With a regional heat wave and a predicted high of 106 degrees, the town kicks off its annual 4th of July sidewalk egg frying competition Thursday, offering prizes for who can cook the most edible-looking egg — by any solar means necessary.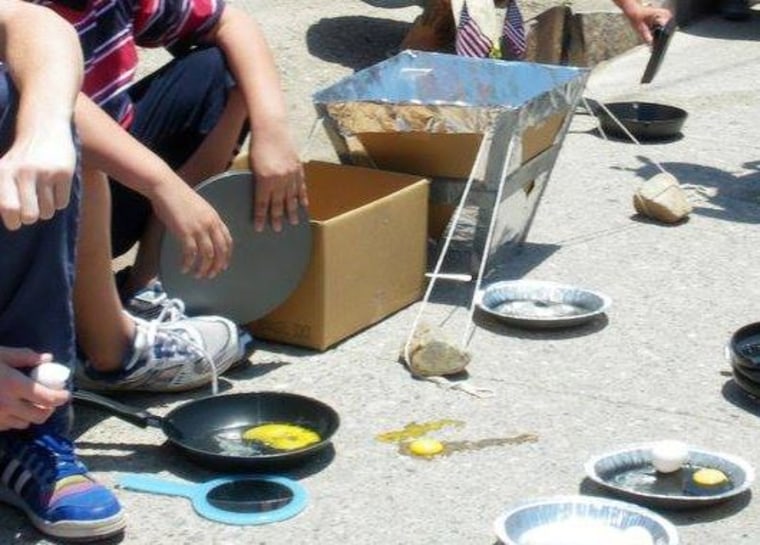 At high noon, the eggs are cracked and the 30 expected participants get cooking. 15 minutes later, Eck declares winner whoever has the best-looking fried egg. Then the event packs up by 1 p.m.
"If we don't, everybody would pass out," said Fred Eck, 69, a retired special events coordinator who has organized the fry since its beginning.

Fire and electricity are banned from the contest, which attracts 200-300 to the town. Instead, entrants hone magnifying glasses, arrange aluminum foil, and focus mirrors to coax the eggs to the 158 degrees necessary to fry.
The extra tools are required to transform the yolks into breakfast. Despite the phrase, concrete sidewalks are poor conductors of heat. Even under extreme conditions they rarely top 145 degrees.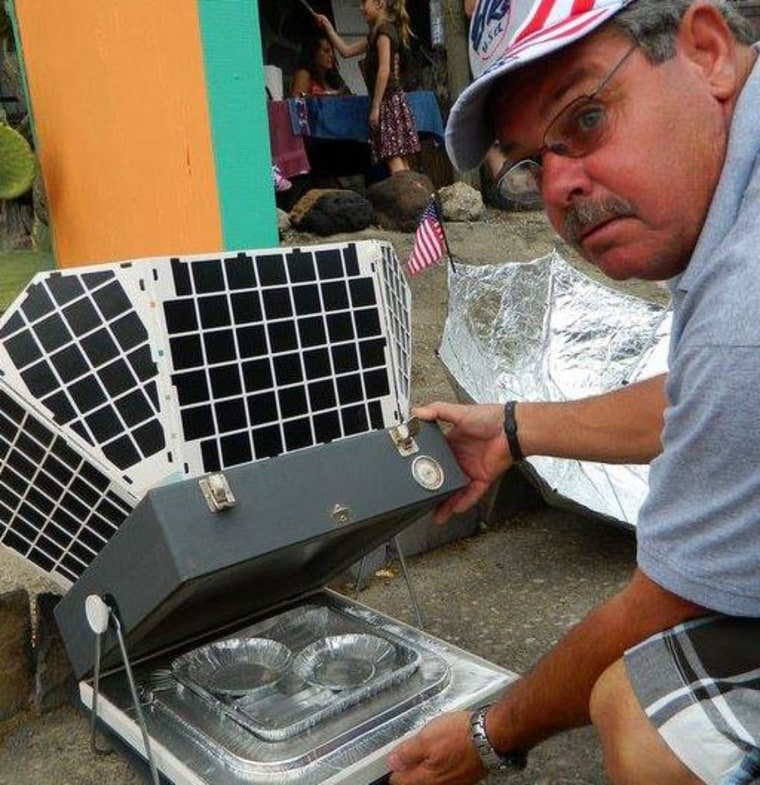 Some entrants roll in elaborate contraptions to grease the odds. One year, a competitor with a four-foot solar mirror achieved a 360-degree hot scramble in two minutes.
"It looked like something out of Star Wars when the Death Star focused its beam on that planet and blew it up," said Eck.

One contest regular brings in an oversized magnifying glass laid horizontally on rollers. He fully cooks not only eggs, but bacon and potatoes, to the delight of children and other onlookers.

The concept started in 1983 as a competition between the nearby communities of Laughlin, Nev., and Bullhead City, Ariz., during another local heat wave that made national headlines.

"People thought it was bad publicity for the area because it drew attention to the heat," said Eck.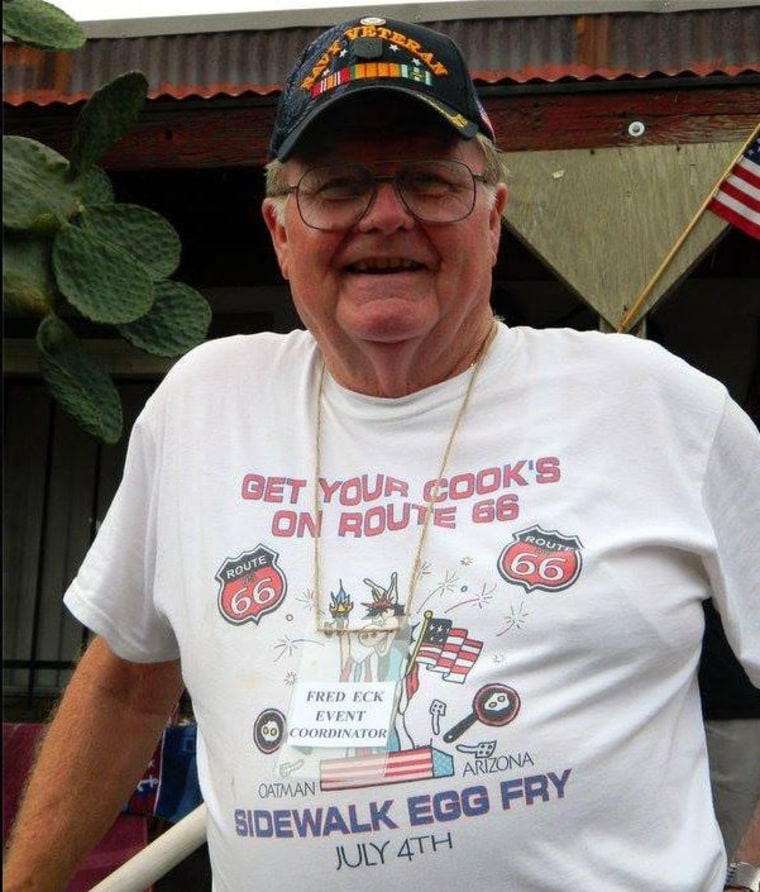 "No it isn't, it's who we are. We're in a desert!"

Eight years later, Eck resurrected the event in Oatman.
At first the rules required competitors to cook their eggs directly on the sidewalk, which didn't work, said Jackie Murphy, vice president of the Oatman Chamber of Commerce. The eggs just stuck to the pavement.
Another year, they tried to use the highway as a cooking surface.
"When people got down to cook their eggs, their hands and knees got stuck in the blacktop," said Murphy. "There are probably still knee prints down there."
Eck says the media coverage and buzz on the event helps attract visitors year-round to Oatman (pop. 135), a burg on Route 66 best known for its mining history, daily gunfight re-enactments and wild burros that roam the streets.
"The place is only a quarter mile long. There's 35 shops, a couple of bars, a few restaurants," said Eck. "It needs all the publicity it can get to stay alive."

Rob Lovitt is a longtime travel writer who still believes the journey is as important as the destination. Follow him on Twitter.