LONDON — A dystopian theme park masterminded by British artist Banksy said Friday its website had received six million hits, causing error messages for people attempting to buy tickets.
The much-hyped "Dismaland" theme park in the English seaside town of Weston-super-Mare, 120 miles west of London, features a decaying castle and model boats full of refugees.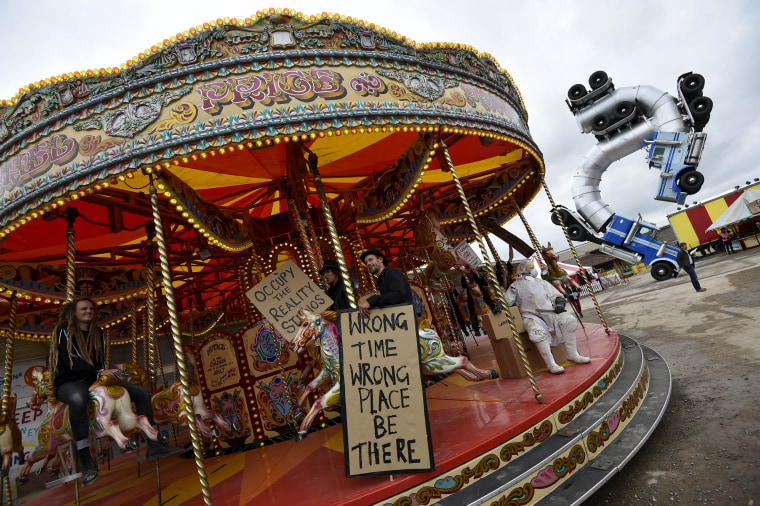 The "bemusement park" promises visitors "an alternative to the sugar-coated tedium of the average family day out," and bills itself wryly as "the UK's most disappointing new visitor attraction!"
But as tickets went on sale at noon Friday (7 a.m. ET), people reported receiving error messages when attempting to buy them on the park's website.
GALLERY: Banksy's Ironic 'Bemusement Park' Opens
Dismaland spokeswoman Jo Brooks told NBC News' U.K. partner ITV News the site had not crashed, but the error was produced by too many people refreshing the page.
"People should try again by 12 o'clock," she said before the tickets went on sale. "But don't keep hitting refresh."
The park is the latest venture for the secretive British artist, whose identity has remained anonymous despite selling art for millions of dollars to celebrities such as Angelina Jollie and Brad Pitt.
"Dismaland" was only open to 1,000 local residents Friday, who were able to gain entry with a utility bill to prove their address. Tickets cost £3 (around $4.70) and the general public will be able to visit from Saturday until September 27.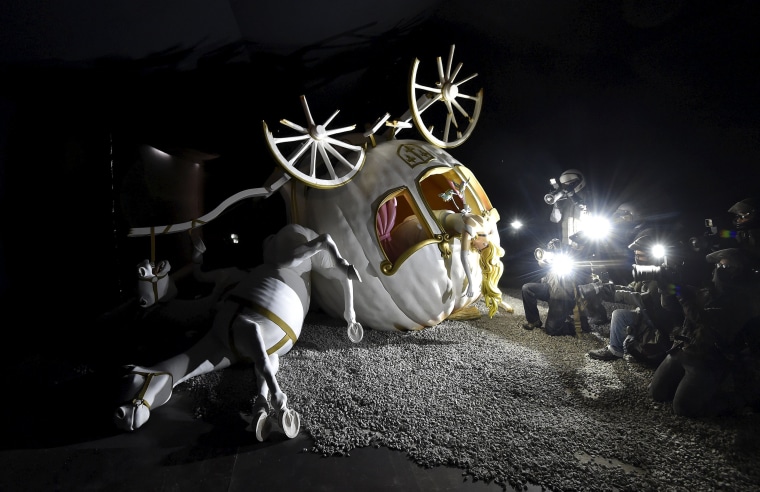 But with online ticket purchases unavailable, a large crowd gathered along the seafront in an attempt to gain entry to the attraction, which is situated on the grounds of a disused outdoor swimming pool.
"There's a [line] as far as I can see," Brooks added.