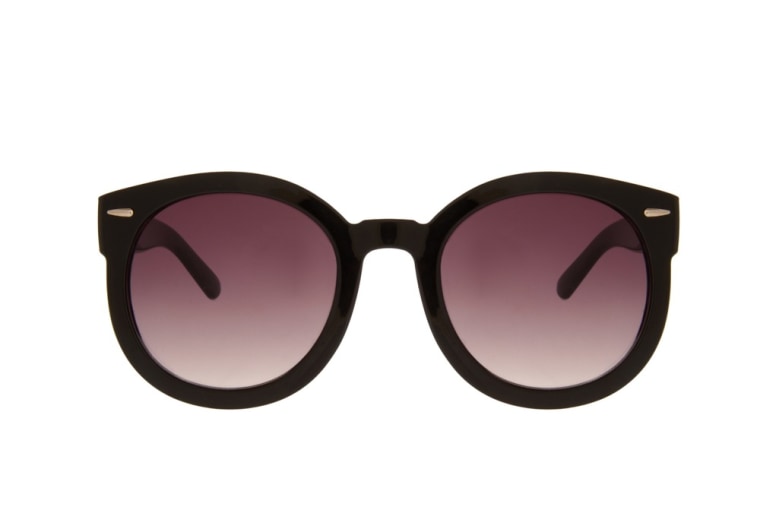 You've packed your new swimsuit and tucked that SPF into your carry-on, but before you hit the road, double-check to be sure you've got summer's most important travel accessory: sunglasses.
Slideshow: See the sunglasses to have for summer travel
Whether you're boarding the Jitney for a weekend in the Hamptons or a plane for an extended European getaway, sunglasses are one item you don't want to forget. Working double-duty to shield harsh UV rays — and hide any trace of jet lag or a late-night out — sunglasses should be as fashionable as they are functional.
Enter Revo. Last year, the company introduced a new type of lens on its fashionable frames: the Crystal Water. It's not only effective at deflecting the sun's rays but is also highly scratch-resistant, perfect for anyone who accidently tosses their keys and sunglasses into the same pocket. And for those prone to water-based accidents, Revo's Headway model even comes with a leash and floating buoy.
Another company thinking about what might happen to your sunglasses at the beach is Maui Jim: its Breakwall model features saltwater-safe lenses and frames. Bonus: the rimless glasses are also super-light.
But sometimes it's all about the classics. The wayfarer frame — first introduced by Ray-Ban in 1953 — is reported to be the best-selling sunglass style in history. These sunglasses have been spotted on John F. Kennedy, Bob Dylan and Andy Warhol.
Today, Ray-Ban's best seller is made with either a plastic or rubberized frame and offered in an array of colors and prints. It's also been re-created by many brands. Warby Parker's reimagining of the wayfarer, the Winston frame, features the straight-brimmed brow with a modern twist. It looks good and feels good to sport those Winston frames: with each purchase made, the company donates a pair of glasses to the needy.
Another vintage look that's back this summer: the glamorously round shades sported by none other than jet-setter Jackie O. Her iconic look — Hermès scarves, multistrand pearls — wouldn't have been complete without those oversize frames. You won't have to search far for a pair of sunglasses that looks as if it's been pulled straight from Jackie's personal collection. Prada's white oversize wire-bridged sunglasses are the perfect updated example and worthy of a splurge.
More from Travel + Leisure