Need an excuse to indulge in a cup of Mayan-spiced drinking chocolate, a buttery scone or a smoked turkey sandwich on homemade ciabatta? Look no further than the nearest cafe with a cause, nonprofit social enterprises where comfort food goes full circle, providing sustenance to customers and survival skills to people in need. Whether the mission is job training for homeless youth, help for women recovering from addictions, or fostering cross-cultural connections, these nonprofits aim high when it comes to quality food and drinks. Here are five worth a try the next time your travels take you on the road:
This Vancouver, B.C., artisan chocolate and coffee shop provides jobs, training and services for residents of the Rainier Hotel, a women's supportive housing project. The business is run by Portland Hotel Society, a Canadian social services agency helping downtown Vancouver's Eastside homeless and people suffering from addictions and mental illness.
What to expect: Hand-made gourmet chocolates in flavors such as Black Hawaiian sea salt; honey-caramel brownies; espresso drinks and hot chocolate made from imported fair-trade beans roasted on-site, and served in a bright cafe decorated with wooden tables and burlap sacks.
Why chocolate-making as a social enterprise?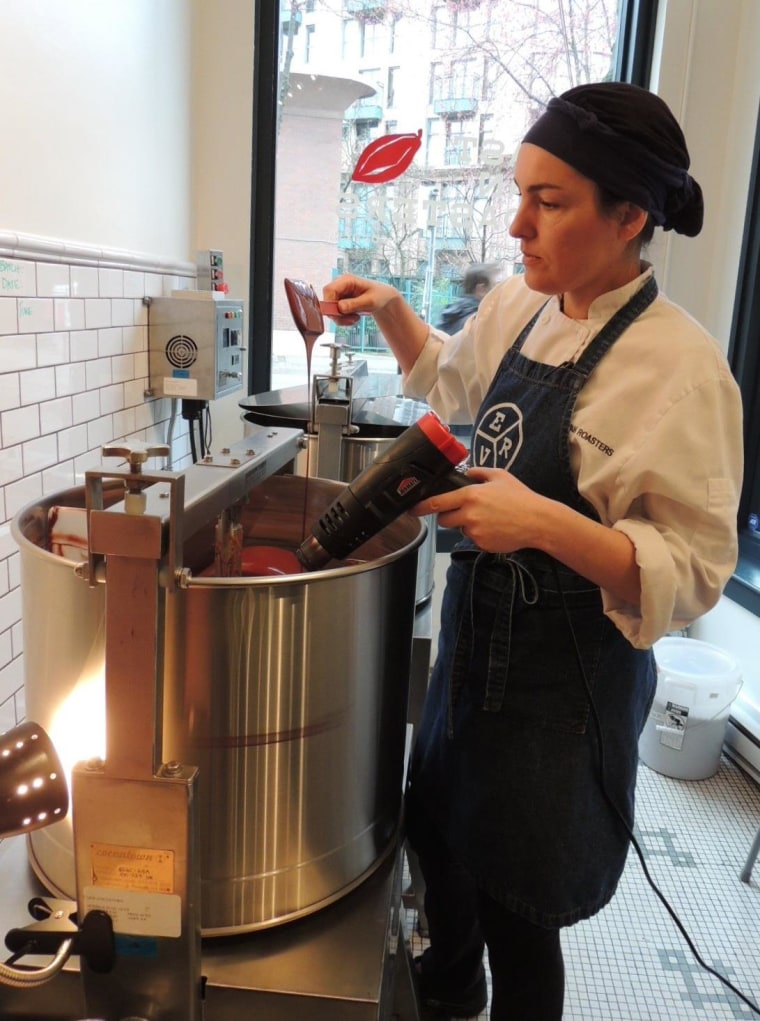 "It's dignified employment,'' says the agency's Shelley Bolton. East Van makes its chocolates once a week and usually sells out. Vancouver's top chefs are among its best customers. "If you give people dignity and meaningful work," she says, "they will heal themselves.''
Blue Sky Bakery & Café in Chicago provides a 12-week job training program and job placement for homeless and at-risk youths ages 16-24.
What to expect: Scones, cupcakes, pies, black bean burgers, quiche and more are made from scratch in a kitchen where the young bakers are visible from a cafe furnished with antiques and repurposed furniture. Executive director Lisa Thompson recalls the nurturing feeling she had a child growing up with a single mother who baked everything from scratch. "I thought it was something that could engage teenagers pretty quickly.''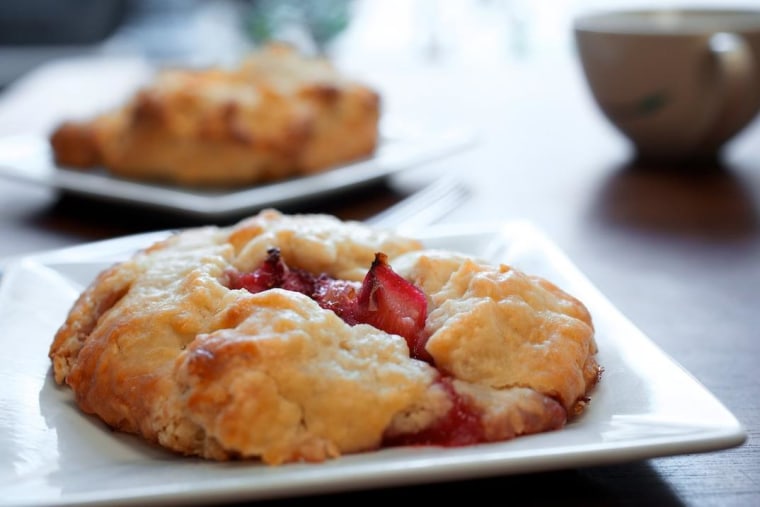 In the heart of Los Angeles, Homegirl Café offers restaurant and culinary arts training for at-risk women formerly involved in gangs. It's one of six social enterprises run by Homeboy Industries, a nonprofit founded by Jesuit priest Greg Boyle.
What to expect: Healthy, Latino-influenced breakfast, lunch and Saturday brunch served from a Chinatown location. Inventive riffs on traditional tacos (with the option of substituting a nopal cactus leaf for a tortilla) include pork with apple-tomatillo slaw and cilantro; red mole chicken spiked with habanero pickled onions; and salmon with jalapeño pesto. Many dishes are prepared with produce grown on Homeboy mini-farms where trainees learn about organic food production. Baked goods come from sister-enterprise Homeboy Bakery.
"If you give people dignity and meaningful work, they will heal themselves."
With two locations in Mesa and Chandler, Ariz., Cup O'Karma provides housing and support services for abused women turned away by other shelters due to substance abuse and other problems. A project of the National Advocacy and Training Network, Cup O'Karma was formed in 2002 by Monalou Callery, a survivor of domestic abuse.
What to expect: Community center atmosphere with open mic and live comedy at the Mesa location. On the menu are fruit smoothies, snacks, teas and cold-brewed espresso. Sandwiches, pies, chocolate croissants, crepes and more are available at the recently opened Chandler Library location. The agency shelters women in four homes, one that it owns and three that it leases."Our hope is to buy a small apartment building where we can offer permanent housing," says Callery. The cafes offer the opportunity "to really engage people in the community,'' the kind of people, that if it weren't for a cup of coffee, "would never have crossed paths with a nonprofit catering to abused women."
Although its focus is not on job training, this Pittsburgh restaurant is definitely a cafe with a cause. Conflict Kitchen serves food from countries with which the United States is in conflict, rotating menus every few months, and sponsoring events and discussions on current geopolitical issues.
What to expect: Ethnic take-out served from a stand with sidewalk tables across from the Pittsburgh Public Library. The current menu features Afghan specialties such as braised pumpkin with yogurt sauce and mint and lamb kabobs. Past themes focused on Cuba and North Korea. Next up: Venezuela and possibly Palestine.
"Food is the way in which a way a lot of cultures introduce themselves to American communities,'' says co-founder Jon Rubin, a professor of socially and engaged public art at Carnegie Mellon University. "It's a chance for us to present a different narrative to what most people are getting in the mainstream media.''