New York, Melbourne, Paris and London: For some fans attending the finale of the US Open in the Big Apple this weekend, the tennis Grand Slam tournament is one stop on a grand travel itinerary.
Just as the players dream of winning the sport's four most prestigious trophies -- the US Open in September, the Australian Open in January, the French Open in late spring, and Wimbledon in the summer -- many tennis lovers make it a goal to visit all four tournaments in person.
Take Katie Aune, a Chicago fundraiser, who completed a "spectator Grand Slam" in recent years after adding it to her bucket list. A tennis fan since childhood, Aune once wrote a poem in junior high about her dream of seeing Andre Agassi play and still has fond memories of waking up for NBC's Breakfast at Wimbledon when she was a teenager.
Not content to just watch on television, Aune, 37, began her quest to travel to the Grand Slam tournaments almost a decade ago.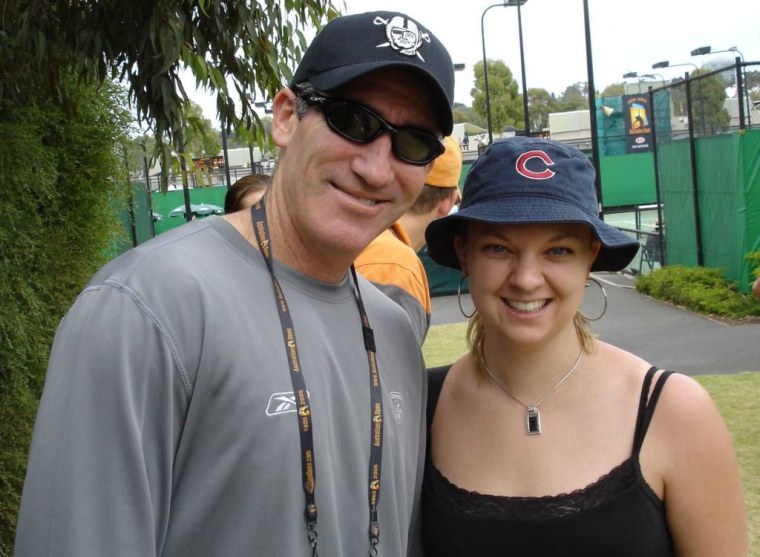 "Any sports fan will tell you there's nothing quite like being there in person," Aune said. "You feel the atmosphere of the crowd and everybody cheering and you really feel like you're part of it… watching it on TV just isn't close."
Aune started her Grand Slam mission with the French Open in 2004 and made it to the Australian Open the following year. "That was a lot of fun. The Aussies love their sports and that was a blast," she recalled.
In the fall of 2005, she attended her first US Open in New York -- the first of five visits so far, including this week – and saw the final match of Agassi's career.
In 2010, Aune finally booked a dream trip to Wimbledon. She was there the day Britain's Queen Elizabeth visited the grounds and had a front row seat for the longest tennis match in history – the epic three-day battle between American John Isner and Nicolas Mahut. Isner won 70-68 in the fifth set.
"People there have such a respect for tennis," Aune said. "They know all the etiquette and there's just so much tradition that grows around it."

Aune also indulged in strawberries and cream, though that particular Wimbledon ritual proved to be a bit of a letdown, she said, with the portion smaller and the cream a little runnier than she expected.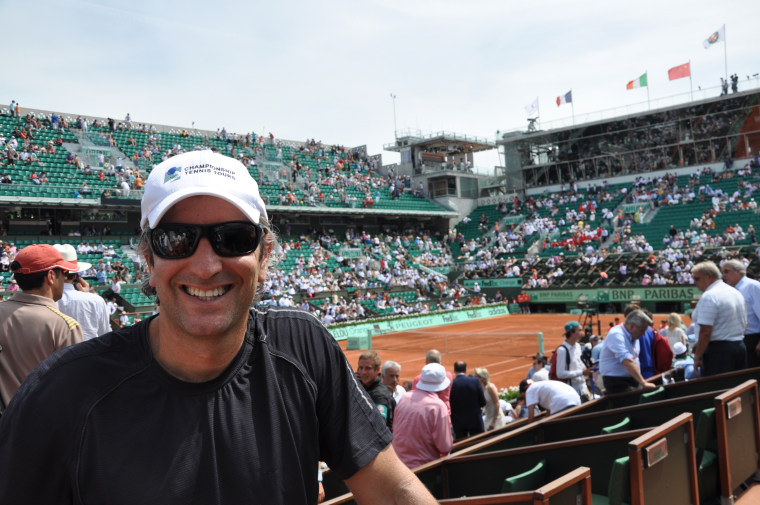 Aune arranges all of her travels herself, but tennis lovers who want more assistance have plenty of options. A number of companies specialize in tennis travel, offering everything from tournament tickets to elaborate package deals that will let fans explore the Grand Slam cities and beyond.
"People who have a chance to go and have the means to go -- it's a true pleasure in life to be able to do that," said Mike Bernstein, president of Championship Tennis Tours.
The Scottsdale, Ariz., company takes about 10,000 people a year to tennis tournaments all over world, with Bernstein estimating more than half of his clients attend all four Grand Slams over the course of a decade. A few try to do in all in one year, but that's rare because of the expense and time required, he said.
The company's typical client is someone in their early 50s who will spend about $2,000 for a package deal, but prices can range from $25 for a night session ticket at the US Open to $20,000 for a couple who want a luxury experience at the Australian Open, Bernstein noted.
"They all share the common denominator: they love the sport of tennis and they love to travel," he said. "You can sit in your home and listen to a beautiful performance of the opera, or you can actually go to the opera. The difference is: there's nothing like being there live."
If you want to go, it's important to plan in advance. You can buy face value tickets online for the US Open, the French Open and the Australian Open a few months before each event begins.
Attending Wimbledon is trickier. You can take your chances with a ticket lottery or line up for hours in The Queue to buy tickets on the day of play.

An easier, but more expensive option is to book through a tour operator, such as Championship Tennis Tours, Grand Slam Tennis Tours and Premier Tennis Travel.