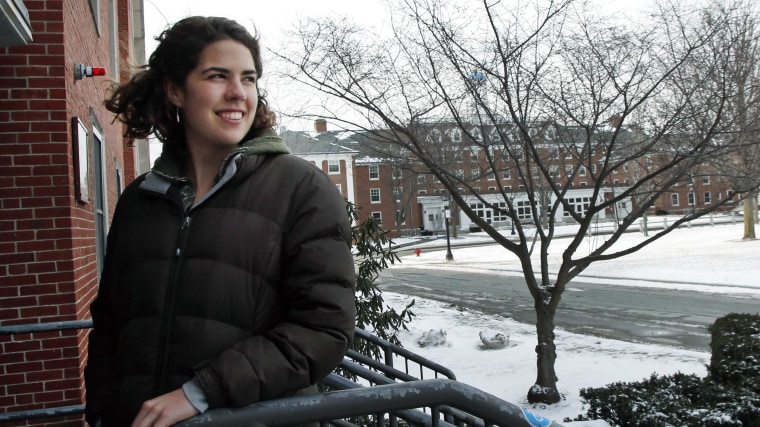 MEDFORD, Mass. — Colleges are paying students to take a year off after high school to travel, volunteer or do internships so that students of all income brackets can benefit from "gap years."
A new program at Tufts University and existing ones at a handful of other schools aim to remove the financial barriers that can keep cash-strapped students from exploring different communities and challenge their comfort zones before jumping right into college. The gap year program starting this fall at Tufts will pay for housing, airfare and even visa fees, which can often add up to $30,000 or more.
Although gap years are more popular in Europe, they have started to gain traction in the United States. About 40,000 Americans participated in gap year programs in 2013, an increase of nearly 20 percent since 2006, according to data gathered by a nonprofit called the American Gap Year Association.
In 2009, Princeton University began offering applicants gap-year aid based on need. Nearly 100 students have participated, volunteering in Brazil, China, India, Peru and Senegal. The University of North Carolina offers $7,500 to gap year applicants, while students at Wisconsin's St. Norbert College can receive financial aid based on need.
Lydia Collins, a 19-year-old Tufts freshman from Evanston, Ill., who is studying international relations, said she took a gap year in Ecuador because she wanted to see the world outside of the classroom.
"A lot of kids are very burnt out after high school," Collins said. "Taking this time to be with yourself and see yourself in a new community and light will only help you to succeed in college."
Students who take part are able to see the world and return to school with a better perspective of their future, said Holly Bull, president of the Center of Interim Programs, which counsels students on taking gap years.
"Students return to the classroom more focused, independent and confident," she said.
— The Associated Press