Ever been frustrated by an airport delay or by an airline that won't respond to your complaint?
One passenger took it to the next level after waiting so long for compensation over a marathon mechanical delay that authorities threatened to impound the airline's jet until it paid her $680.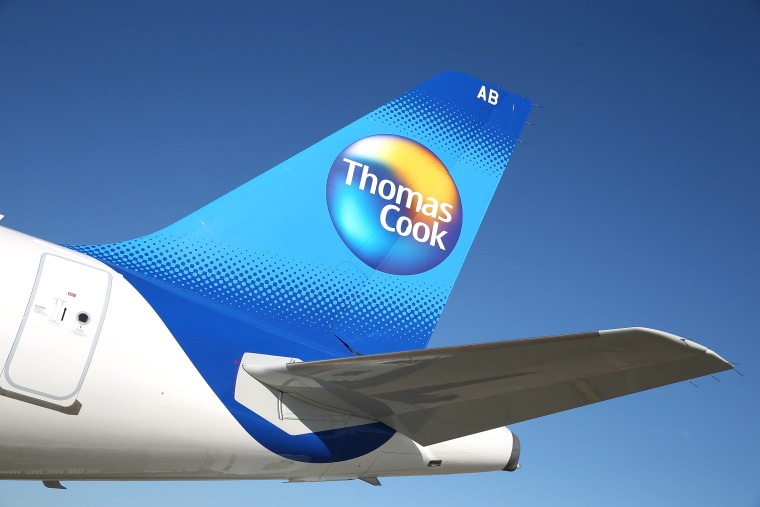 The German vacationer had been waiting four years for the payout after her Thomas Cook Airlines flight from Vienna, Austria, to the Caribbean took off 22 hours late.
European Union regulations entitle passengers on late or canceled flights to compensation according to a fixed tariff based on distance and the length of the delay.
However, the woman, who has not been publicly identified, never received her cash. She eventually approached a claims company who contracted a lawyer to take the matter to court in Austria.
A court order for payment was secured, and an official informed Salzburg Airport Friday that he was empowered to ground a Thomas Cook Airlines jet — worth tens of millions of dollars — until the outstanding amount was paid.
"Some airlines use the tactic of blocking requests or taking so long that people give up"
Thomas Cook's sister airline, Condor, immediately paid the money so that the aircraft did not need to be impounded and no enforcement action was needed.
"We first heard of the claim on Friday, when we were notified by the airport in Salzburg," Condor spokesman Johannes Winter told NBC News. "Once we heard of it, we immediately paid. We are very sorry that it took this long."
The woman was represented by compensation company FlightRight, which handles the paperwork in exchange for a 25 percent fee in the case of successful payouts.
"Some airlines use the tactic of blocking requests or taking so long that people give up," the firm's legal chief, Jonas Swarzenski, told NBC News. "I think this was just an administrative mistake by the airline, the claim probably just got lost on somebody's desk."
He said only 15 percent of travelers who are entitled to EU compensation ever make a claim.
The regulations also cover transatlantic flights from the U.S. to Europe operated by EU-based airlines, and return flights from Europe to the U.S. operated by any airline.