The Big Ditch is having a very big birthday.
On Aug. 15, the Panama Canal will turn 100, a red-letter date that attests to both the waterway's impact on world trade and its enduring appeal to cruise fans.
"The Panama Canal is a bucket-list cruise for a lot of people," said Stewart Chiron, aka The Cruise Guy. "It ranks right up there with Alaska and the Mediterranean."
Such cruises also offer the chance to experience one of the great engineering marvels of the modern world. Originally undertaken in the 1880s by the French, who lost more than 20,000 workers to the effort, the project was taken over by the U.S. in 1904, which completed the project in 10 years at a cost of $375 million.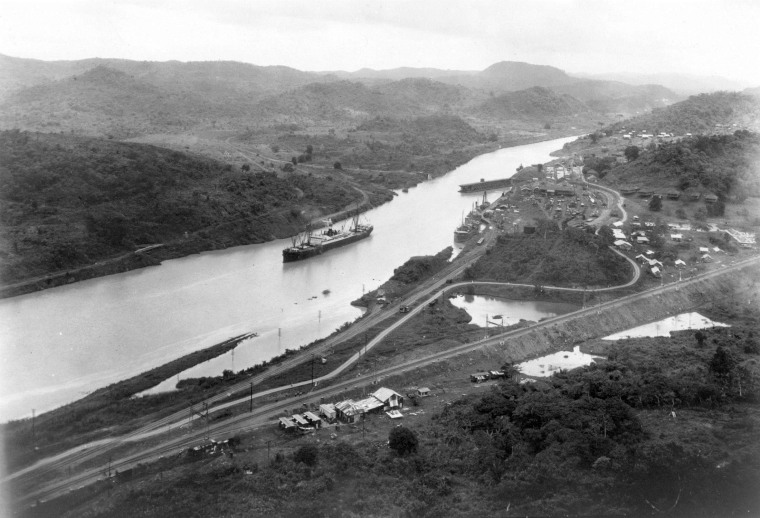 It's an ingenious, gravity-fed system that links the Atlantic and Pacific oceans via three sets of locks that raise ships 85 feet from sea level to Lake Gatun and then back down. For ships that fit through the 950-foot locks, aka Panamax ships, the 48-mile canal eliminates the often perilous, 8,000-mile journey around the southern tip of South America.
Cruisers — at least those who get up early to beat their shipmates — get a front-row seat to the action, in which locomotive "mules" nudge ships into place, the gates swing shut and the chambers are filled or partially drained. From ocean to ocean, transit typically takes 8–10 hours.
For Al and Sunny Lockwood of Cotati, Calif., transiting the canal was the highlight of a 17-day cruise between San Francisco and Fort Lauderdale two years ago. As Sunny tells it, the trip came about by accident — a car crash, actually, in which a texting driver ran into them while they sat at a red light.
"It dawned on us that we could've been killed and that we better start doing some of things we've always dreamed of doing," said Sunny. "My husband is a retired engineer and at the top of his bucket list was the Panama Canal."
"The Panama Canal is a bucket-list cruise for a lot of people. It ranks right up there with Alaska and the Mediterranean."
Such one-way sailings are often offered in the spring and fall as the cruise lines reposition ships between Alaska, the Caribbean and other seasonal destinations. "You can do the Western Caribbean, the canal and [Mexico's] Western Riviera, so it's like combining three itineraries into one," said Chiron.
Other cruisers opt for so-called partial transits, which are typically shorter roundtrip sailings from Florida that pass through the Gatun Locks and into Lake Gatun before sailing back out to the Caribbean.
Between the two options, the major cruise lines offer around 75 sailings per year through the canal (plus another 60 itineraries that are part of even longer sailings). Norwegian Cruise Line, for example, offers 20 sailings — nine roundtrips from Miami, 11 repositioning — plus another eight on sailings of 26 days or more.
"Our Panama Canal cruises are so popular with our guests that we've added another roundtrip itinerary from Miami for the 2015/2016 winter season on Norwegian Pearl," said Vanessa Lane Picariello, director of public relations.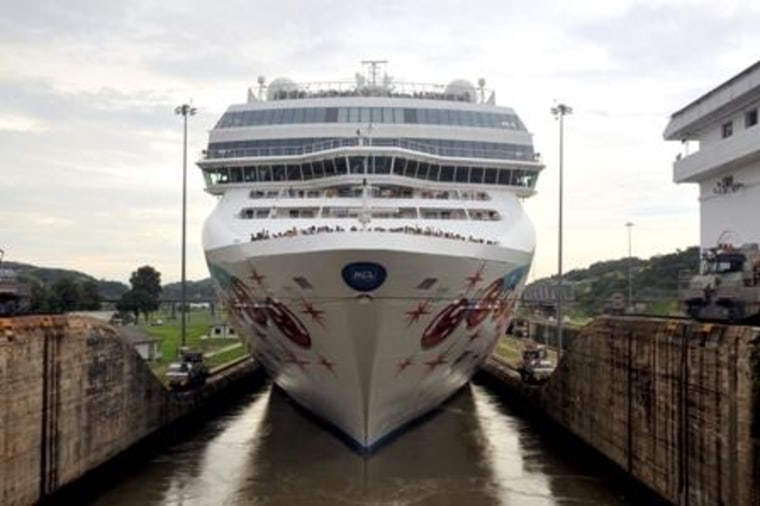 And there may even be more sailings to come as work continues on a third set of locks that will be able to handle larger, so-called post-Panamax ships. It's too early for the cruise lines to make any commitments — the new locks are scheduled to open in December 2015 — but Picariello does offer a tantalizing hint of what could come.
"With our recent announcements of an additional two new builds in the Breakaway-Plus class [164,000 gross tons], bringing larger ships could certainly be a possibility for the company in the future," she told NBC News.
Bigger ships or not, most of those who have cruised the canal rave about the experience. Sunny Lockwood, for one, was so amazed by her experience that she wrote a book called "Cruising Panama's Canal: Savoring 5,000 Nautical Miles and 500,000 Decadent Calories."
"The most moving thing to me was that our huge, 82,000-ton cruise ship went through that canal exactly the same way as the very first ship, the SS Ancon, did in 1914," she said. "I love history and it was like we were living it."