Delta Air Lines has apologized to a California woman for mistakenly telling her she would not be able to breastfeed her infant son on a flight unless she used a nursing cover after the exchange ignited a social media firestorm.
On Friday, Lindsay Jaynes of Newport Beach tweeted @DeltaAssist, the carrier's customer service Twitter account, to inquire about the airline's breastfeeding policy ahead of her upcoming flight with her 10-week-old baby.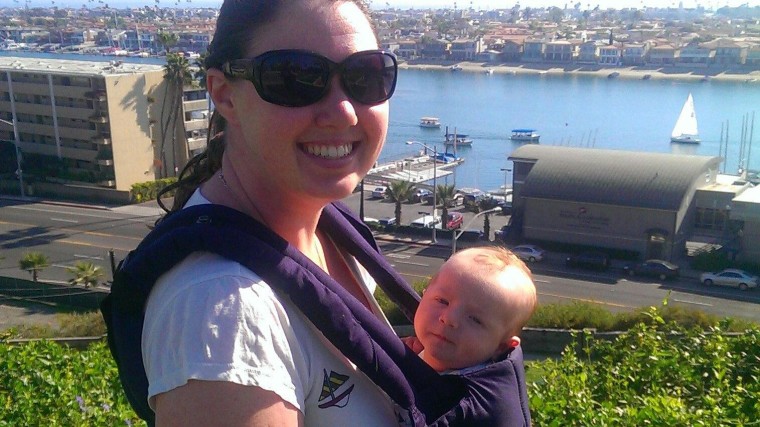 She was taken aback when Delta replied she would not be allowed to nurse without a cover and suggested pumping ahead of the flight and bringing the breast milk on board with her.
Jaynes then pushed to see Delta's written policy on the issue because — like most carriers — the airline doesn't have it posted online.
Several hours later, as many other parents chimed in online, Delta tweeted an apology, calling its earlier comments "misinformation."
"Delta as well as our employees fully support a woman's right to breastfeed her babies on our aircraft," airline spokesman Michael Thomas told NBC News.
"While we did have a customer who was given wrong information by an employee, it's important to note that the legal right to breastfeed on board our aircraft is something that's honored by our flight attendants every day on thousands of flights a day."
Passengers don't have to cover up in order to breastfeed in-flight, Thomas said.
Forty-five states, theDistrict of Columbia and the Virgin Islandshave laws that specifically allow women to breastfeed in any public or private location, according to the National Conference of State Legislatures.
But breastfeeding on planes is a murkier area. A woman sued three airlines after she was kicked off a flight in 2006 because she wouldn't cover herself with a blanket while nursing. She reached a settlement in 2012.