A world-renowned cellist says Delta Air Lines made him feel like a "master criminal" after the carrier banished him from its frequent flier program for collecting miles whenever he paid for an extra seat for his instrument.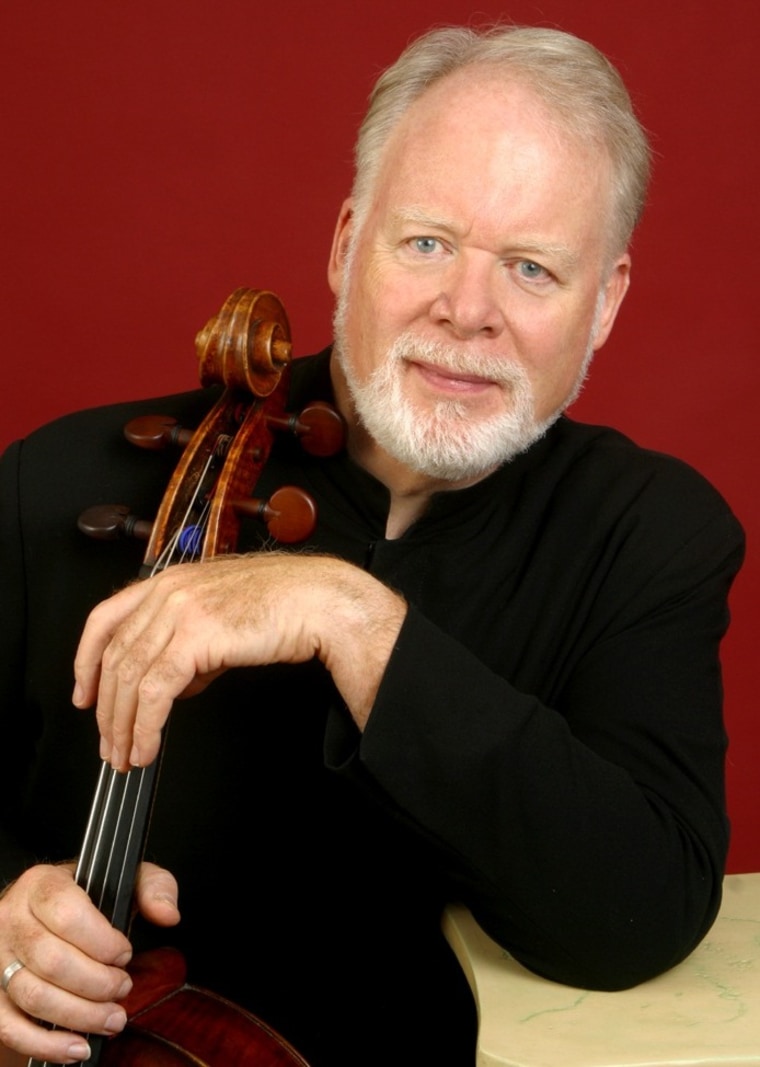 Lynn Harrell travels all over the world to perform and always buys a second full fare ticket for his cello, which is too delicate and valuable to fly as checked baggage.
A travel agent set up a separate Delta SkyMiles account for the instrument 15 years ago under the name "Cello Harrell" and Harrell collected frequent flier miles for both himself and his stringed companion without any problems for more than a decade.
"They kept giving me miles," Harrell told NBC News.
That ended with a terse letter from the airline in January – an incident Harrell shared on his blog on Monday in a post titled, "No miles for you!"
"It has come to our attention that you have continued to earn miles for your cello even after you were advised in 2001 that this was not permitted," the letter, signed by SkyMiles auditor Jonsey Vee, reads.
It goes on to say that Delta had closed the cello's account and terminated Harrell's membership in the program. All of the accumulated miles in both accounts -- several hundred thousand in all – were gone, Harrell said. In addition, he could never reopen a new SkyMiles account.
The 2001 warning the letter refers to is a note informing Harrell that the cello was not allowed to accrue mileage, but he either just forgot about it or never saw it when his secretary handled the correspondence, Harrell said. He was taken aback by the harshness of Delta's January decision.
"This was an outrageous event and it came absolutely out of the blue," Harrell said. "They could have just simply taken the miles away from the cello and be done with that."
On his blog, Harrell wrote that "it seemed as though they were trying to make me feel like some sort of master criminal."
Delta did not respond to a request for comment, but SkyMiles rules and conditions do state that mileage credit will not be given for "tickets purchased to carry excess baggage such as musical instruments."
American Airlines has a similar policy for its AAdvantage frequent flier program: Only individual persons are eligible for membership. Corporations, other entities, animals or blocked-seat baggage cannot become AAdvantage members or to accrue miles.
But Harrell said airlines including United, Alaska and Lufthansa still let him accrue miles when he buys a second seat for his cello. Limiting the amount of miles passengers can collect translates into profits for carriers, he added.
"I am sorry and perplexed that airlines like Delta are willing to turn down the opportunity to maintain long-time customers and income (my career has been in full swing for more than 40 years!) for nothing more than the ability to make a quick one-off buck now by selling my miles," Harrell wrote on his blog.
He's grateful that he didn't use his Delta SkyMiles to book personal trips because he would have had to scramble to rebook vacations and upgrades in the wake of his account cancellation.
"I avoid Delta as much as I can," he said.