As travelers digest Delta Air Lines' announcement that it will become the biggest U.S. carrier to award frequent-flier miles based on airfare rather than distance flown, the switch is getting extra scrutiny from passengers who have turned earning miles into an art form.
Travel hackers — frequent fliers who try to accumulate the most points while spending as little money as possible — will be losing one major way of boosting their accounts: mileage runs. For them, cheap fares with long routes will no longer produce the same mileage bonanza under Delta's new system.
What's more, it's just a matter of time before American and United convert their programs to the revenue-based model, said Tim Winship, publisher of FrequentFlier.com.
"The travel hackers — unquestionably, they're the losers. They simply are not going to be able to generate significant numbers of miles through long, cheap flights. That is systematically ruled out by the new program," Winship said.
"On the other hand, if you're someone who travels frequently — and of course we're talking first and foremost here about business travelers and that's really who Delta is targeting with this new scheme… those people are going to make out just fine."
Under Delta's new program, which goes into effect Jan. 1, 2015, passengers will earn 5-11 miles per dollar spent based on their SkyMiles status. Book the ticket with the airline branded credit card and you can earn up to 13 miles per dollar.
The spend-more-money-earn-more-miles philosophy goes against everything travel hackers stand for. They're also worried about what Delta hasn't announced so far.
"The travel hackers — unquestionably, they're the losers. They simply are not going to be able to generate significant numbers of miles through long, cheap flights."
The airline said its awards charts will be updated to reflect new redemption options in the last quarter of this year, which is the "really scary part," said Rene deLambert, who is a Delta frequent flier and runs the Delta Points blog.
"That's what most people are nervous about — what's it going to look like when they tell us the rest of the story?" deLambert wondered.
He predicted mileage runs likely won't stop because passengers will still be on the hunt for elite qualifying miles — those that count towards your status and perks with the airline — not just the miles that get you a free trip. The new rules don't impact elite-qualification guidelines, Delta announced.
DeLambert also didn't think the new program would kill travel hacking, only change it and make people focus on opportunities to accumulate miles other than actually getting on a plane.
Chris Guillebeau, who has visited every country in the world and is passionate about finding ways to make travel less expensive, said Delta's switch just makes travel hacking more valuable for people who earn most of their miles on the ground.
"With a few notable exceptions, mileage runs haven't really been lucrative for years. For most of us, it's much easier to earn larger amounts of miles through credit card bonuses and other on-the-ground activity," Guillebeau said.
"(This) hurts (Delta's) active travelers more than it does people like me who are airline-agnostic."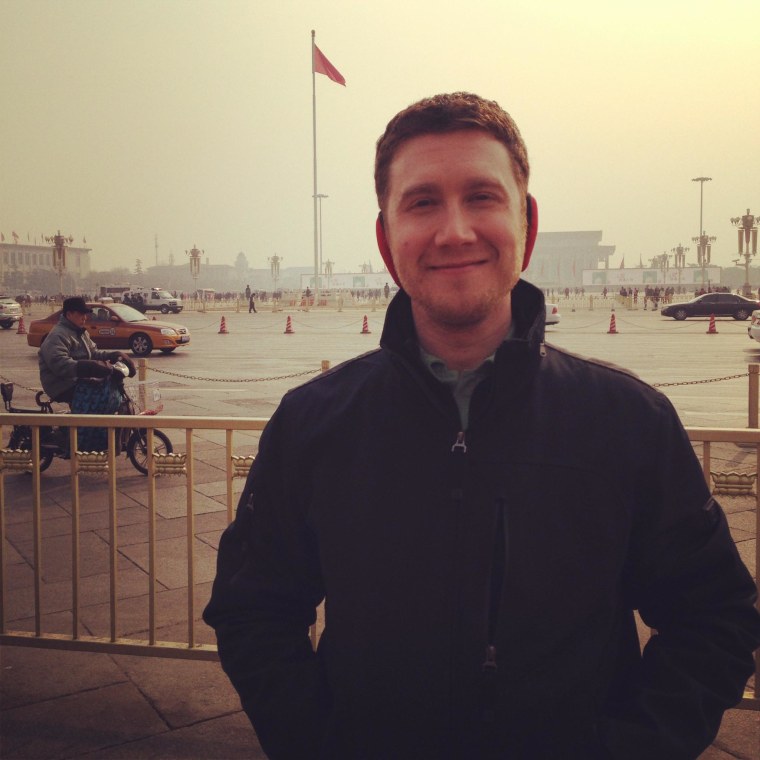 Howie Rappaport, a product manager for a software company who lives in Savannah, Ga., and flies 150,000 miles a year, just finished five back-to-back trips to Beijing in the past 20 days as part of a monster mileage run. He flew more than 100,000 miles and earned over 200,000 miles with American Airlines.
Rappaport calculated that had he done the identical trip with Delta under its new mile-earning program, he would have earned a paltry 22,000 miles; not even enough for a single round-trip ticket in coach from Boston to Orlando.
But Rappaport said his travel hacking days are far from over.
"I'll continue to play the game and find the sweet spots where I can earn lots of miles and redeem for excellent value," he said. "Thankfully those monster credit card offers exist out there where you can pick up 25,000, 50,000, or even 100,000 miles with a single credit card; I'll keep milking those offers."