A vote by the European Union Parliament last week calls on the E.U. Commission to reinstate visa requirements for Americans planning visits to Europe as early as May.
The move is in response to the fact that, despite a travel reciprocity program that currently allows U.S. citizens to enter all E.U. countries visa-free, the United States does not currently grant visa-free visits to citizens of five EU countries — Bulgaria, Croatia, Cyprus, Poland, and Romania.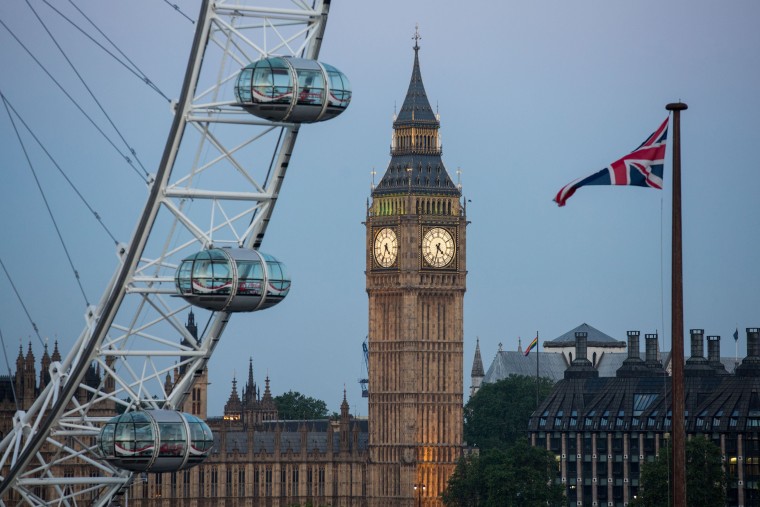 The Parliament's vote urged the Commission to put Visa requirements for U.S. citizens in place "within two months." But the Commission said it will likely wait at least until a E.U.-U..S meeting already planned for mid-June to try to resolve the long-running issues, which the U.S. was first warned about in 2014, Reuters reports.
In 2014, four other countries — Australia, Brunei, Canada, and Japan — were also called out for not meeting their reciprocal visa-free travel obligations, according to the Parliament's statement, but since then Australia, Brunei, and Japan have lifted the visa requirements for EU citizens.
Canada is set to lift its corresponding visa restrictions on Bulgarian and Romanian citizens in December.
So, does this mean Americans should start scrambling to make embassy appointments to secure visas before grabbing those cheap airfares to Europe for summer travel?
Related: Trump Suspends Expedited Visa Approvals for Foreign Workers
"Not right now," said Erika Richter of ASTA, the American Society of Travel Agents.
Almost 13 Million Americans Visit Europe Each Year
Last week's vote was non-binding, and visa requirements for U.S. citizens heading to E.U. countries remain "status quo at the moment," said Richter.
"That said, the thought of restricting Americans' visa-free travel to Europe is concerning," as Europe is the largest overseas market for outbound U.S. travel, with 12.6 million Americans visiting in 2015, according to the National Travel and Tourism Office.
"It's not in anyone's interest to make it harder for Americans to travel to Europe," said Tom Hall, Lonely Planet editorial director. "The continent's travel industry — and that of the United Kingdom for that matter — will be hoping for strong visitor numbers from the U.S. to make the most of the advantages of the currency situation. For this reason, there's a long way to go until any changes to the visa regime come into force, if at all."
Related: London Still Calling: Post-Brexit Britain Now a Bargain for Americans
"It seems action could be one or two years away," said Jack Ezon of Ovation Travel, "But my advice is to never take visa-free travel for granted anywhere these days. Always check on the U.S. Department of State website for entry requirements anywhere you travel in the world."