A passenger was sexually assaulted in an airliner's bathroom while flying from Hawaii to Japan, officials said. FBI agents were waiting at Honolulu International Airport to arrest the suspect after Japan Airlines flight 791 turned back following Saturday's incident. Michael Tanouye, 29, of Hilo, Hawaii, was arraigned Tuesday on federal charges of interfering with a flight crew and aggravated sexual assault aboard an aircraft.
Tanouye forced his way into the bathroom, exposed himself to a Japanese passenger and attempted to undress her, according to an FBI affidavit. The passenger managed to push the emergency button but flight attendants could not get in because Tanouye was blocking the door, the document said. Eventually they were able to open the door by removing screws on its hinges, the FBI said, and after a struggle of one-to-two minutes, Tanouye was restrained and sedated. The cabin crew said the suspect had been "standing up and screaming" earlier in the flight and his mother told them he suffered from depression and was on medication. Tanouye was being held without bail at the Honolulu Federal Detention Center and his hearing is on Tuesday, FBI Special Agent Tom Simon told NBC News.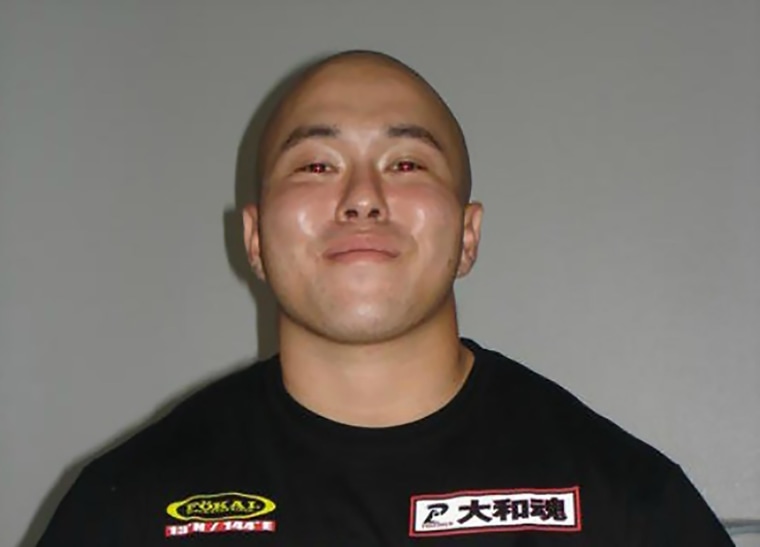 IN-DEPTH
— Alexander Smith
The Associated Press contributed to this report.