The popularity of the Disney movie "Frozen" has not only led to box-office profits, sold-out merchandise and long lines to meet "Frozen" characters in Disney parks. It's also motivating fans to visit Norway to see the landscape that inspired the animated movie setting.
Harald Hansen, U.S. spokesman for Visit Norway, said the number of U.S. tourists to Norway increased markedly since the film's release in November, with booked hotel nights up 37 percent for the first quarter of this year compared to the same period in 2013. He said tour operators have also seen a 40 percent sales increase this year, compared to the same period last year, while Oslo Airport Gardermoen reported a 57 percent increase in arrivals from New York for the first quarter.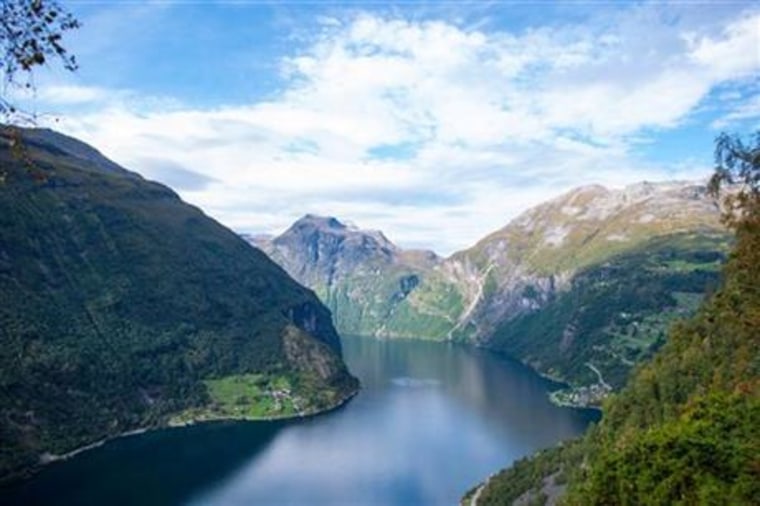 "We noticed a huge increase from the U.S. already in November and December last year, just after we started our marketing with Disney in October," Hansen said.
Hansen said that the increase in traffic is most noticeable in the fjord region, but that there is also more interest in Oslo and Northern Norway, where visitors can see the northern lights — a phenomenon that is also shown in the movie.
Norwegian Air has also just begun flying direct to Oslo from Orlando, Florida, the airport nearest Disney World.
The Disney tour company Adventures by Disney is taking fans on a series of eight-day trips to Norway this year, priced at more than $5,000 a person, including a visit to Geirangerfjord, the fjord that inspired the film's fantasy kingdom of Arendelle. And Disney Cruise Line plans a Norway itinerary for 2015.
Wilderness Travel, another tour company that runs trips to Norway, has also seen an uptick in interest. Even though Wilderness Travel has no formal connection to the movie, "the film seems to be a big part of the popularity," said spokeswoman Barbara Banks.
Sheridan Becker, an American mother of two who's currently living with her family in Barcelona, says she and her kids are planning a trip to Norway "all because of 'Frozen' — our favorite Disney move at the moment."
— The Associated Press