The grand tradition of the gap year: that glorious time between school and work when young people take an extended break to see the world, explore their options and, perhaps, get a better sense of how they want to live the rest of their lives.
These days, more people facing middle age are wondering why young people should have all the fun.
"Initially, [our program] was designed for students," said Holly Bull, president of The Center for Interim Programs in Princeton, N.J. "But whenever I interview students and parents are sitting there, they invariably say, 'God, I wish I could do that.'
"There's just a tremendous interest that people have at almost any age in the idea of stepping back and taking time to take a breather from the track that they're on."
Such breathers, says Bull, can take many forms — doing volunteer work, learning a new skill, immersing oneself in a foreign culture — and may last for a few weeks, months or years. For some, it's a time out that fosters a subsequent and re-energized approach to one's career; for others, an opportunity to discover a new direction entirely.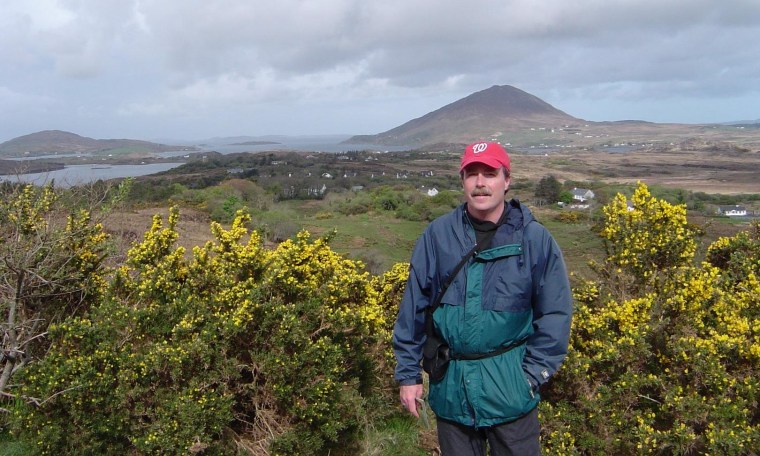 For Lee Attix of South Portland, Maine, a gap year on the eve of his 40th birthday was a response to a growing sense that despite a successful, 20-year career in sales and marketing, something was wrong.
"Something was gnawing at me that I needed to see a larger world," he said. "The message was, 'Geez, if they were shoveling the dirt on top of me today and this was all that I'd done, something was missing.'"
So, working with Interim Programs, he set off on a serial volunteer adventure that included conducting raptor surveys in Utah, working on an Arkansas farm dedicated to ending world hunger and helping out at a school in the Ladakh region of India, among others.
Along the way, and quite serendipitously, he also found his next career. Initially taking a seasonal position conducting loon surveys in Maine, he's now the COO of the Biodiversity Research Institute, a wildlife science organization, in Gorham.
"You hear the stories that doors magically open, and that's what happened," he said.
For others considering a midlife gap year, there are, of course, less-than-magical matters to consider. Unlike those free-and-easy students, there are often mortgages and other expenses to be managed, relationships that may be affected and concerns that, in a tough job market, taking extended time off will also be an unintentional entrée into the world of long-term unemployment and unintended retirement.
"People are worried about whether they can get permission to do it, whether their job will be there when they get back," said Jaye Smith, co-author of "Reboot Your Life" and co-founder of Reboot Partners LLC, in Sag Harbor, N.Y.
Her advice? Start planning early, talking about the idea with family members — employers, too, if going back to an existing job is part of the program. That means not just determining what you hope to get out of the experience but also tackling the practical aspects of being gone and what you expect to come back to.
"Once you've vetted it with the people who support your needs, planning is the No. 1 most important element of the whole process," said Smith.
"There's just a tremendous interest that people have at almost any age in the idea of stepping back and taking time to take a breather from the track that they're on."
Others take a more spontaneous, although no less serious, approach. Three years ago, at 41, Kelly Gilmore was living in the Bay Area, working at a struggling startup company and coping with the deaths of her father and an aunt who had succumbed to cancer within six days of each other.
"The company wasn't doing well and the cancer had been a two-year process," she said. "I was tired; I was restless, and I decided I needed to do something for me."
What she did was quit her job, put her things in storage and make her way to Bundoran on the west coast of Ireland, part of a vaguely defined effort to get in touch with her Irish roots.
"I really had no plan; I just got on a plane," she said. "Looking back, I must've looked so young and frightened."
Instead, she got a (non-paying) job in a local hostel, met a rotating cast of other international travelers and embarked on serial trips to France, Germany, Italy, Scandinavia and Eastern Europe over the next 11 months.
In time, she decided to return to the U.S., lured, in part, by stories of a rebounding economy and abundant jobs — stories that, part-time work aside, have proven more fictional than factual.
Even so, she has no regrets. "It's hard but that doesn't change anything about my trip," she said. "I have absolutely recalibrated my life.
"Before I may have been a little hesitant about things, but now I'll tackle anything. I have no fear."