Universal Orlando Resort in Florida unveiled details Tuesday about the newest addition to its Harry Potter-themed world — a ride that will take park visitors into the heavily guarded Gringotts bank.
The new thrill ride will be called "Harry Potter and the Escape from Gringotts" and will feature a 60-foot dragon atop Gringotts Wizarding Bank, a labyrinth of Gringotts vaults, a marble hall with goblins and even a face-to-face encounter with Lord Voldemort himself. The ride recreates a scene from the wildly popular book and movie series and is part of the new Harry Potter attraction at Universal Studios Florida, Wizarding World of Harry Potter — Diagon Alley.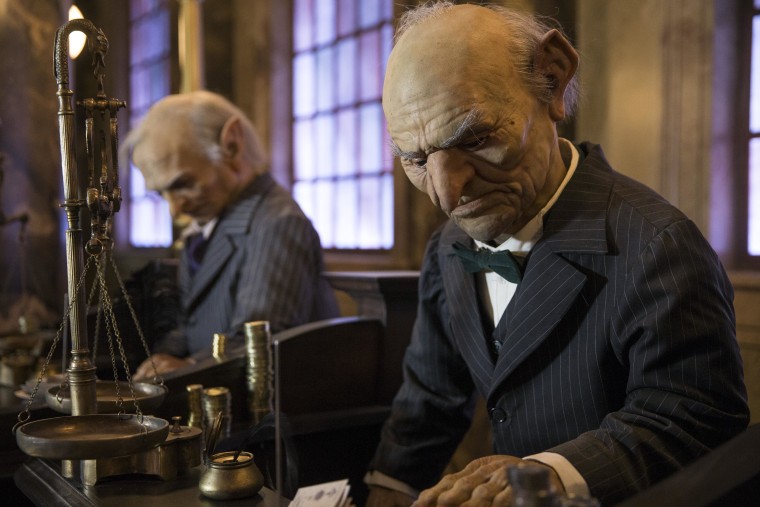 "It takes you into one of the great moments of the fiction," said Mark Woodbury, president of Universal Creative.
(Universal Orlando Resort is part of NBCUniversal, the parent company of NBC News.)
The new ride, along with the Diagon Alley addition to the theme park, will open this summer.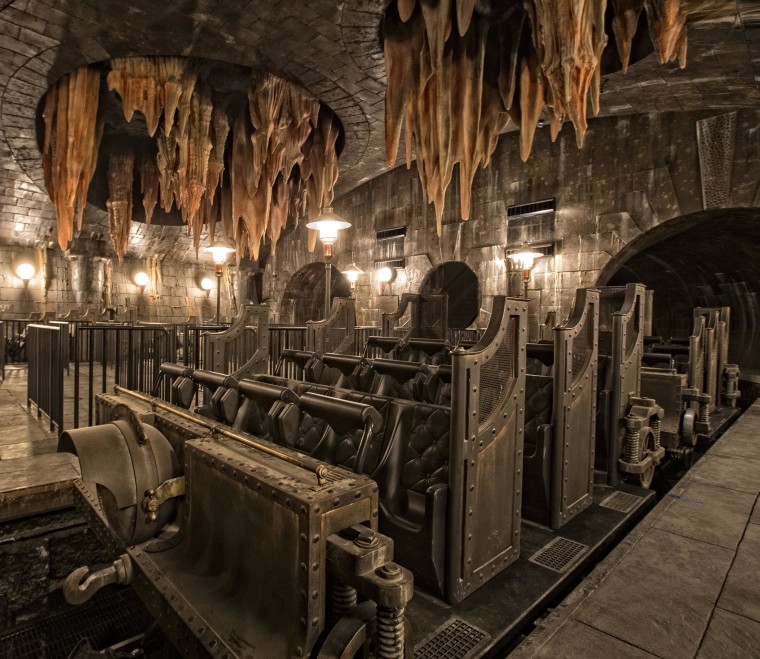 The original Wizarding World of Harry Potter — Hogsmeade opened in 2010 at Universal's Islands of Adventure. The two Potter-themed sites will be linked by a working Hogwarts Express train, where riders may spot characters from the series, including Hagrid on a flying motorbike, the Weasley twins on brooms and the Knight Bus in London traffic.
The trip will require a park-to-park ticket, currently selling for $136 vs. $96 for a single-park ticket.
Information from The Associated Press was included in this report.