ROME — It is the birthplace of both "Godfather" character Don Corleone and real-life Mafia boss Bernardo Provenzano.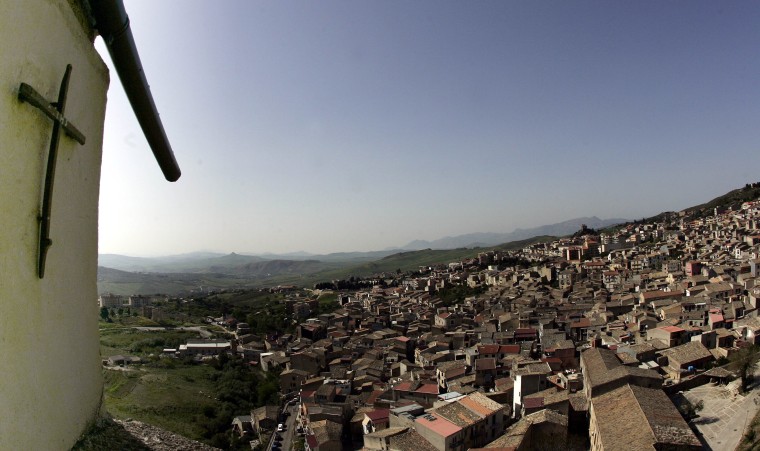 Now Corleone — a town perched on a hilltop in the idyllic Sicilian countryside — has had its local government disbanded for "Mafia infiltration." It will instead be run directly by Italy's Interior Ministry.
Thursday's decision came at the end of an investigation triggered by the discovery that a local politician had allowed Mafia affiliates to use a sports center as a mob meeting point.
"I am not surprised we came to this point," said Calogero Parisi, the head of Cooperativa Lavoro e Non Solo, an anti-Mafia organization in Corleone. "There were times in the past when it was obvious the Mafia infiltrated the town's local administration, but nothing was done about it. Better late than never."
While welcoming the decision, the mayor of Palermo — Sicily's capital — asked why it had taken so long.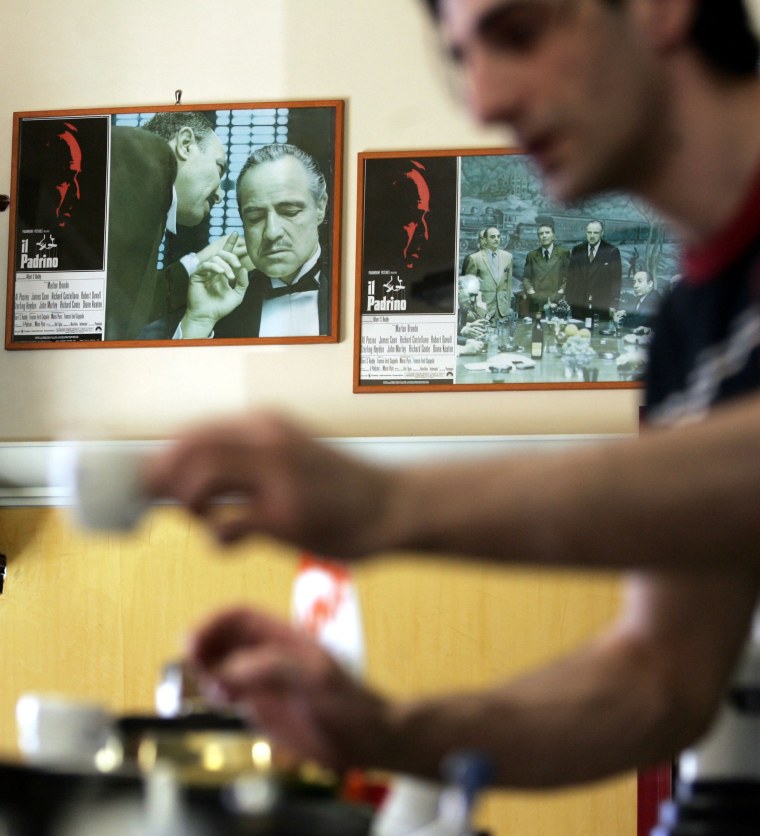 "It's clear that the many judicial operations and arrests have considerably weakened the Mafia in Corleone," Leoluca Orlando said in a statement. "What should make us wonder is not that today Corleone is being disbanded, but that it has never happened before."
Corleone has long struggled to shake off its association with the Mafia, but at the same time some locals have turned its reputation into a business. Corleone features as a stop on the itinerary of several tour operators.
One of them went as far as trying to hire Angelo Provenzano — the son of Bernardo Provenzano, also known as "Boss of Bosses" or "The Tractor" due to the way he mowed down enemies — as a local guide.
Related: Real-Life Mob Boss Who Terrorized 'Godfather' Town Dies
Shops in the town center sell everything from lighters to mugs featuring images from the "Godfather" saga, as well as "coppolas," the flat cap which became part of mobsters' stereotypical attire.
In the town's main square, one tour company advertises with a picture of Marlon Brando as Don Corleone in the in the 1972 classic film. The poster is directly beside a bronze statue honoring a union leader killed by the Mafia in 1948.
The now-axed local administration has insisted that Corleone's close relationship with the Mafia was a thing of the past.
At the town's entrance, under the "Corleone" sign, a sign erected in 2013 reads: "The World's Capital of Legality — Don't do anything illegal."