Google announced its StreetView trekker has plunged under the waters of the Galapagos and tracked across its islands, bringing to the internet 360-degree images of the isolated landscape and world's largest living tortoises that inspired Darwin to develop his theory of evolution.

A smaller version of the same technology Google has used to do photographic drive-bys of nearly every address in the world, the Google Street View trekker consists of fifteen lenses seated inside an orb and mounted on a 42-lb aluminum frame backpack, snapping 75-megapixel photos at 2.5 frames per second. Google is stitching together and processing the Galapagos photos, and hopes to publish them online later this year.

That includes underwater encounters with sea lions, giant tortoises munching on vegetation, and sightings of blue-footed boobies. "Google Maps users will be able to zoom in on their blue webbed feet," Raleigh Seamster, Project Lead, Google Maps, told NBC News. An interactive preview of the sea lion panorama is already online.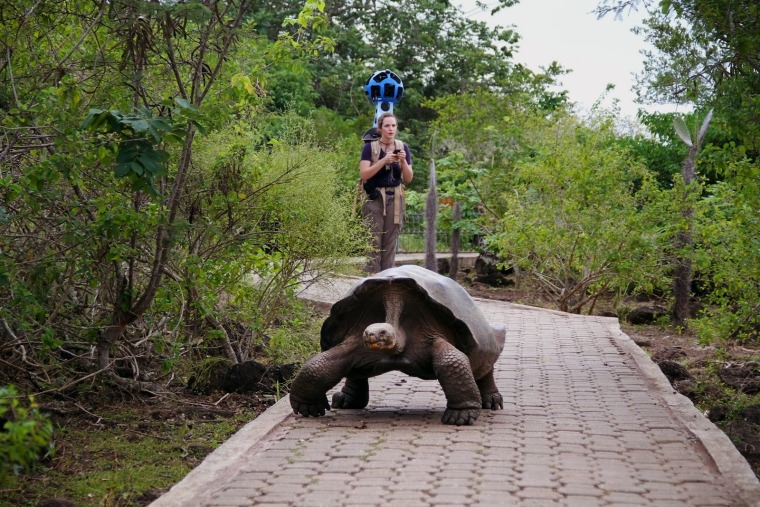 620 miles west of the Ecuadorian mainland in northwest South America, data collectors traveled by foot and horseback and by boat through choppy waters, over isolated trails and 2.5 miles of lava fields, capturing with the trekker's eye landscapes virgin to, and in some cases, forbidden from, even the most adventurous tourists' hiking boot. Meanwhile, a team from the Catlin Seaview Survey Google partnered with for the project captured underwater imagery.
"Our mission is to make the most comprehensive useful and accurate maps," said Seamster. "That means going to the farthest reaches of the world." Previously the trekker has gone to places like the Amazon River, Grand Canyon and the Canadian Arctic, brought by trike, snowmobile and even a submersible.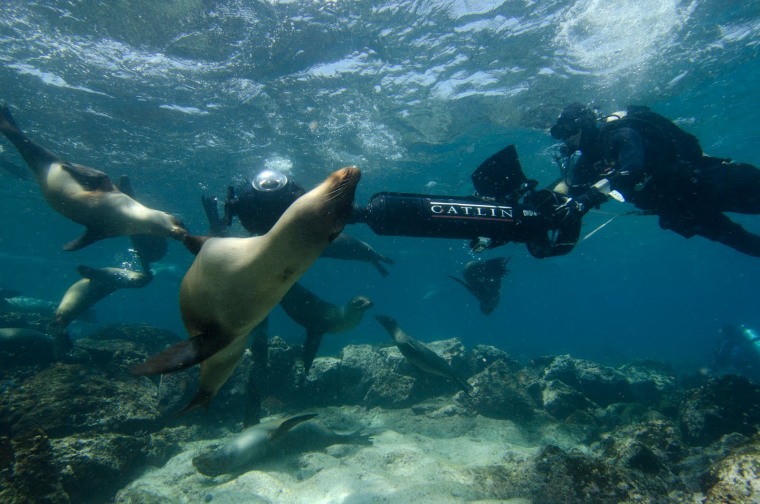 There's no doubt the team has captured some very special images, such as when a group of about 20 sea lions approached the diving team underwater and tried to make the camera their new playmate.

"There's something about a place where creatures approach you and are inquisitive," Richard Ververs, Project Director of the Catlin Seaview Survey, told NBC News. "You're able to have experiences that you can't have anywhere else on the planet."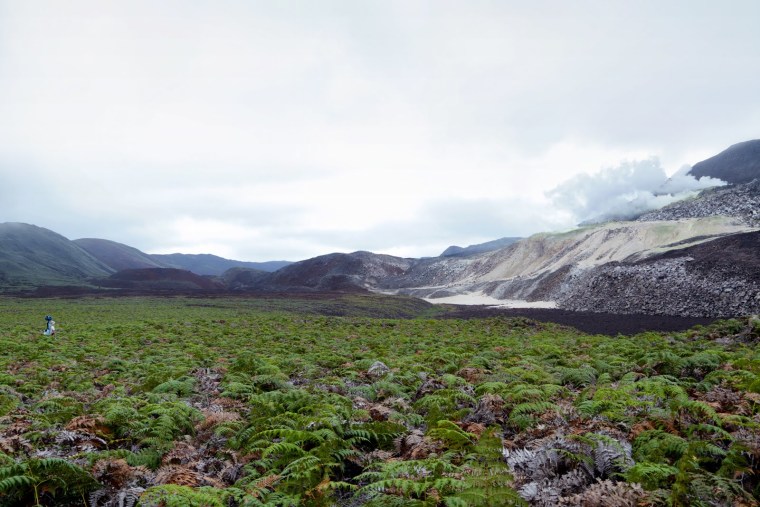 Besides the pure "wow" factor, the collected images will also serve important scientific goals. Beneath the water, researchers were able to document in vivid detail the slow recovery of Galapagos coral reefs from global bleaching events that killed numerous coral ecosystems around the world in response to warmer waters. Scientists from the Charles Darwin Foundation, who both guided Googlers and performed some of the photographic excursions themselves, will be able to use the images to do "ground-truthing" of habitat trends seen from space, as well as check for invasive species and the impact of tourism, without executing costly expeditions or disturbing a single leaf.
While declining to specify where the eye of Google will fall next, there's "a ton of interest to map more and more," using the Street View trekker, said Seamster. "We will be going more places."