Heathrow Airport is prepping for a record number of passengers –- and their bags –- during the 2012 Summer Olympics.
Eighty percent of Games attendees -- enough athletes, officials and spectators to fill 250 jumbo jets -- will arrive for the games via Heathrow.
And they'll all be bringing bags: on the peak travel day of the Games, Heathrow expects to handle more than 200,000 bags, compared to 150,000 on a normal day.
In an effort to avoid baggage chaos, on Wednesday Heathrow officials ran a luggage test in Terminal 5. Between 3 p.m. and 5 p.m. more than 3,000 bags -- of all shapes, sizes and weights -- were added into the baggage system, a scenario airport officials said would closely replicate the volume during the busiest days of the Olympics.
How did they do? 
"The dry run in Terminal 5 went off extremely well with baggage handlers dealing with all 3,000 bags within two hours," Heathrow officials said in a statement to msnbc.com.
In addition to the more than 1,000 volunteers that have been recruited to help athletes and other passengers make their way through Heathrow, there is a separate, temporary Games Terminal with 31 check-in lanes that will divert more than 10,000 athletes and 38,000 bags away from the main terminals.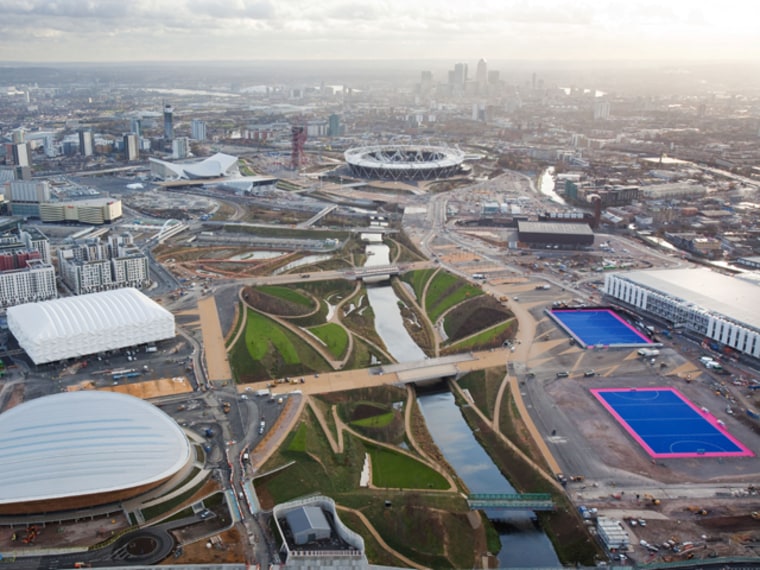 More from msnbc.com: