Mother's Day (May 14) and Memorial Day (May 29) may be this month's official holidays, but thousands of racing fans will be hitting the road to make their way to Louisville, Kentucky, for the 143rd running of the Kentucky Derby on May 6; and to Indianapolis Motor Speedway for the 101st Indy 500 race on May 28.
Here are some other deals and destinations to consider:
Screen-Free Week Hotel Deal in Boston
During Screen-Free Week (May 1-7) guest who book the Disconnected Stay Package at Element Boston Seaport can earn a free return stay if they hand over their cell phones for safekeeping for their entire stay.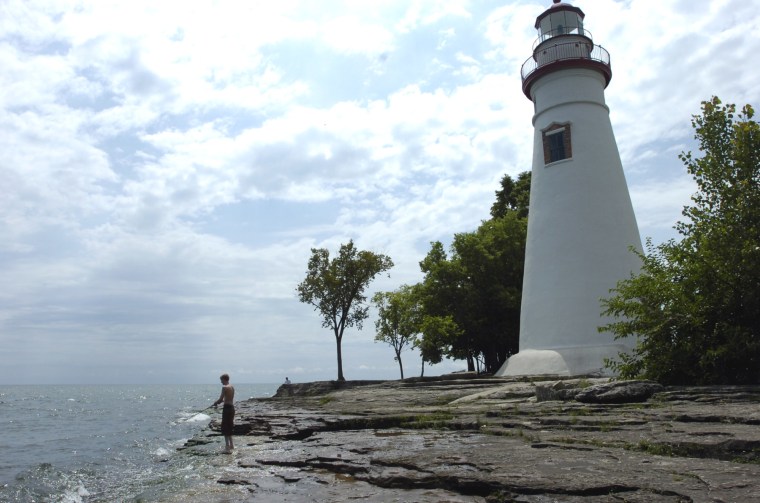 Fish for Free in Ohio; See the Cincinnati Reds for Half Price
During Free Fishing Days in Ohio, May 5-7, no fishing license is required to fish in any of the state's public waters and that weekend Ohio State Parks are offering 20 percent off camping fees as well. (Use code 17ANGLER when making reservations.)
Baseball fans who book a hotel stay through CincinnatiUSA.com can purchase up to 12 half-price tickets to the Cincinnati Reds when they're in town, May through September.
And Experience Columbus has kicked off its Roar and Explore Adventure Getaway summer packages offer (available for travel May 21 through September 4), which includes two nights' lodging at Drury Hotel (which offer free hot food morning and evening) and four tickets to three different local attractions: the Columbus Zoo and Aquarium, the Zoombezi Bay waterpark, and the COSI science museum. Rates start at $430.
Watch a Wacky Race in Baltimore
The American Visionary Art Museum in Baltimore, Maryland, hosts the 19th annual Kinetic Sculpture Race on May 6 and there's no charge to line up anywhere along the 15 mile route to watch wacky, home-made, human-powered contraptions compete on a course that covers, land, mud, and water.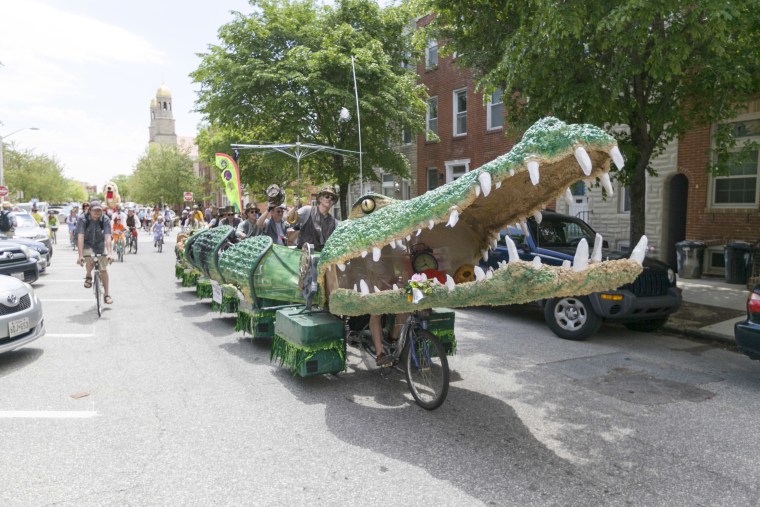 Make Time for a Museum in Miami — or Fort Lauderdale
The Frost Museum of Science in Miami, Florida — with a planetarium, aquarium — and wide range of exhibition galleries, has its grand opening set for Monday, May 8 and joins the Art Deco Museum, the Wings Over Miami Air Museum, the HistoryMiami Museum and may others offering buy one, get one admission deals throughout Miami Museum Month. (Note: Admission to the Frost Art Museum is always free.)
If you're in Fort Lauderdale the first Thursday in May — or any month — the NSU Art Museum offers free admission from 4 p.m. to 8 p.m.
Santa Fe Welcomes Art from the Prado
From May through October 2017, Cathedral Park in the historic downtown of Santa Fe, New Mexico, will host a free outdoor gallery featuring more than 90 high-quality, full-size photographic reproductions of master works from the Prado Museum in Madrid. The Prado in Santa Fe will feature images by many of the greatest Spanish, Flemish, Italian, French, and German painters of the 14th to 19th centuries, including Hieronymus Bosch's "The Garden of Earthly Delights."
Several Santa Fe hotels are also offering Prado Santa Fe packages that include tickets to several Santa Fe museums; Prado gift shop merchandise; and discounts to shops, restaurants, and attractions.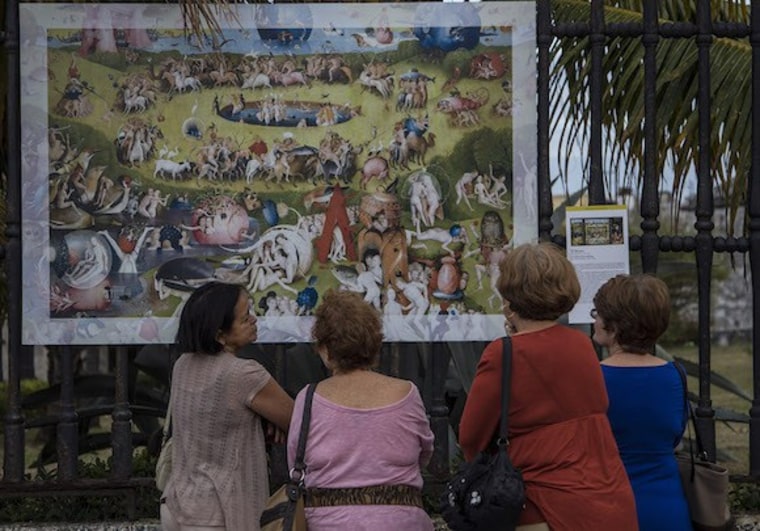 Philadelphia Parks on Tap
Here's a great way to fall in love with the City of Brotherly Love: Hang out at a traveling beer garden hosted by the Philadelphia Parks & Recreation. The city's Parks on Tap program kicks off May 17 (and runs through October 1), bringing food, beer, wine, snacks, comfortable chairs, hammocks, clean restrooms, and family-friendly activities to 20 different parks in the city.
Dining Deals in Arizona
Dozens of restaurants in Phoenix — and throughout the Grand Canyon State — will be offering three-course prix fixe menus for $33 or $44 during Arizona Restaurant Week, May 19-28. Some restaurants include beverages in the prix fixe menus, while others offer two Restaurant Week meals for the price of one.
Hawaiian Island Happenings
On May 13, more than 150 musicians will gather at Waimanalo Beach Park on Oahu for the 10th annual Gabby Pahinui Waimanalo Kanikapila, a free day of music and entertainment honoring Hawaiian music legend Gabby Pahinui, who was a much-loved Hawaiian singer and master of Hawaiian slack key and steel guitar music.
More than 80 music and cultural events are taking place throughout Hawaii in May and June as part of Mele Mei, the Hawaiian Academy of Recording Artists' annual celebration of Hawaii's music, hula, and culture.