The lot of the poor economy-class airline customer has never been a happy one: there's the food (or lack of), cramped conditions, loud noises and being just that bit too close for comfort to your fellow passengers.
However, things could get a whole lot worse, if one company's designs are adopted.
Named the "Economy Class Cabin Hexagon", the design aims to switch up seating arrangements, by placing airline seats in different directions in order to improve space and "increase cabin density."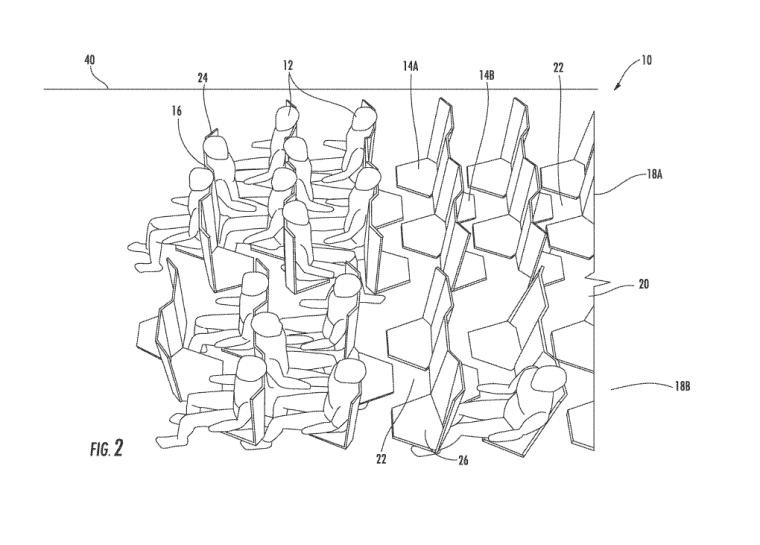 While the design could potentially improve passenger "shoulder and arm area" and avoid the problem of chatting to strangers seated next to you, it does results in face-to-face discussions and potentially further problems when it comes to turbulence, and entering and leaving the seat.
Google wins patent for toy that controls the home
Safe to say when the news broke, both social media and online news sources weren't quite as enthused.
Despite having filed the patent, there's no guarantee that this will be picked up and introduced into aircraft cabins, however, that depends on how much airlines what to improve their cabin space.
Filing patents for seating arrangements is nothing new. In December 2013, Airbus Operations filed a patent that showed designs of a "seating device comprising a forward-foldable backrest" - or as the media put it: a seat resembling a "bicycle-like saddle" or "medieval torture device."
Airbus also applied to patent a new plane design at the end of 2014, to tackle cabin pressurization, however, because of its circular design it was consequently nicknamed as the "doughnut" or "flying saucer" plane.