LONDON — A major airport is set to move its air traffic controllers 80 miles away — where they will instead watch a live feed.
The 30-year-old control tower overlooking the London City Airport's runway will be replaced with a new one featuring 16 cameras.
Friday's announcement came a week after a cyberattack wreaked havoc on Britain's hospitals — raising questions about what would happen in similar circumstances.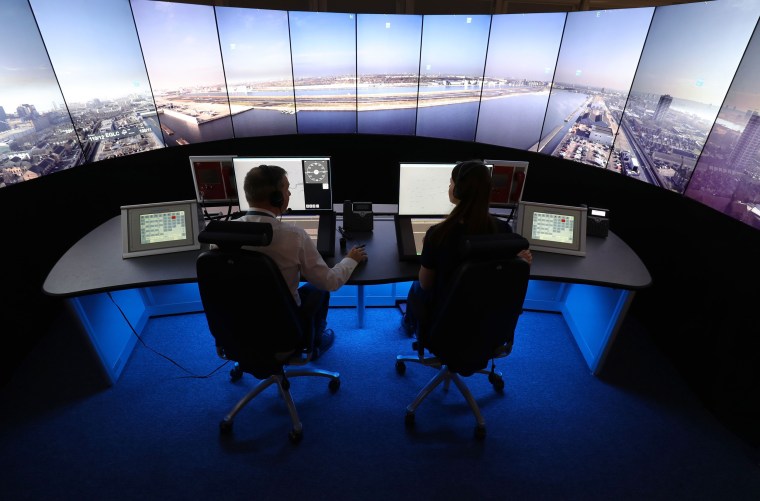 The multi-million dollar project will use 360-degree cameras and sensors. Footage and data will be transmitted through super-fast fiber connections to the new control room.
The high-definition view will mean controllers will be able to view planes in more detail than using the naked eye, the airport said.
The system, which is already being used in Sweden, should be operational by 2019.
The move comes a week after a huge worldwide cyberattack which paralyzed computers at state-run medical facilities across Britain.
Thousands of operations and appointments had to be cancelled as the "WannaCry" malware threatened to delete crucial files unless ransoms of $300 and $600 were paid.
Related: Why the Malware Attack Wreaked Havoc on Britain's Hospitals
Sham Miah, who works for cybersecurity firm Webroot, said replacing the air traffic control tower with a remote-controlled digital system potentially left the airport vulnerable.
"As soon as you are connected to the internet there is always a risk of cyber-criminals finding their way in and it's just about a company's resilience and its prevention strategy to stop that," he told NBC News.
London City Airport Chief Executive Declan Collier insisted that the system would be safe from the threat of a cyberattack, NBC News' British partner ITV News reported.
"We are very confident that the systems we're putting in place here are secure, they're safe, they're managed very well," he said.
A spokesperson for the airport told NBC News that the system had been "stress-tested by IT security experts" and said the company running the system had "invested significantly in cybersecurity resources and expertise to guard against the latest threats."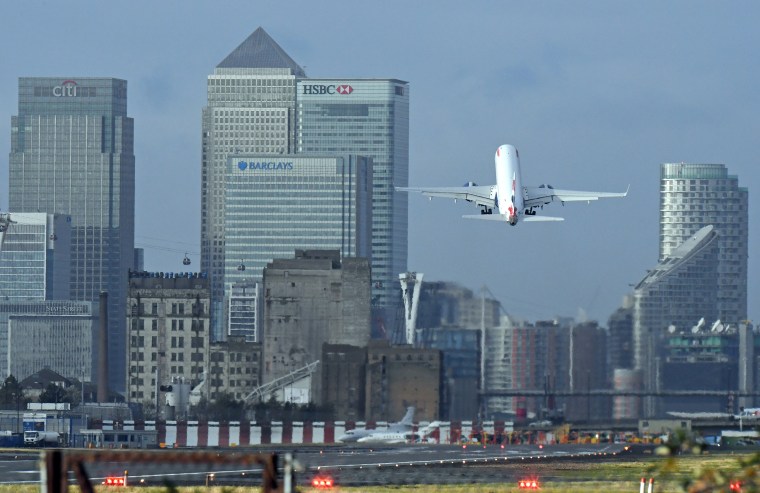 The spokesperson explained that the data would be transferred via three "entirely independent" fiber cables to ensure "operational resilience."
Matthew Smith, a researcher in air traffic control communications at the University of Oxford, suggested that the passengers should still feel safe while being guided to land.
"The aviation community is ahead of the curve when it comes to cybersecurity," he told NBC News.
Around 1,800 flights operate from London City Airport weekly.