Lufthansa pilots in Germany began a two-day strike on Wednesday, grounding hundreds of flights at one of Europe's largest carriers in a bid to increase pressure on management in a long-running pay dispute.
The pilot's union initially called a walkout for 24 hours for Wednesday, but after two courts rejected attempts by Lufthansa to halt the strike, the union extended the strike for a further 24 hours until Friday.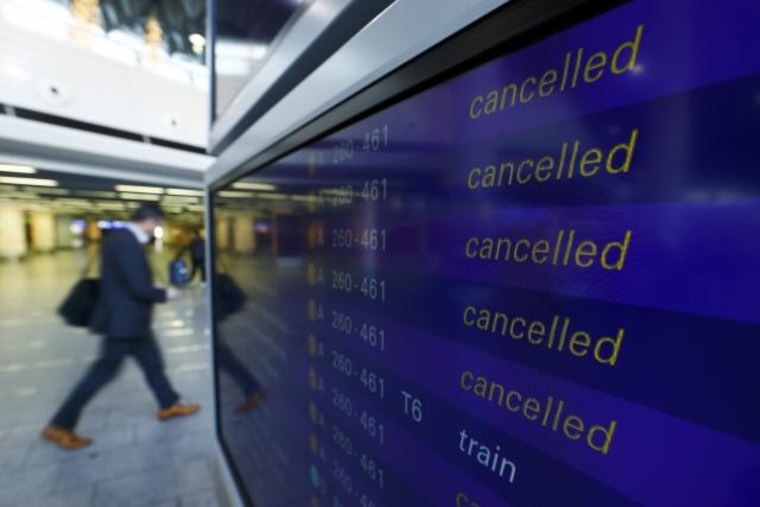 The strike is the 14th to hit the airline in its row with the Vereinigung Cockpit (VC) union.
The airline said it had canceled 876 of roughly 3,000 flights scheduled for Wednesday, affecting about 100,000 passengers.
Lufthansa, which expects the strike will cost $7.4-9.6 million a day, will give details of Thursday's cancellations later on Wednesday. It added that the call to extend the walkout was "completely incomprehensible."
The strike started at midnight and affects flights departing from German airports, including 51 long-haul flights.
Flights by Lufthansa's other airlines, including Germanwings, Eurowings, Austrian Airlines, SWISS and Brussels Airlines, will not be affected, Lufthansa said.
Lufthansa has called on the pilots to enter mediation, which has been rejected by their union because it is first seeking a better offer from management as a basis for talks.
The union wants an average increase of 3.7 percent in pay for 5,400 pilots in Germany over a five-year period from 2012.
However, Lufthansa, which is trying to cut costs to fend off increased competition from low-cost carriers and leaner Gulf rivals, has offered a 2.5 percent increase over the six years until 2019.