On Sunday, Chris Guillebeau, known as the godfather of travel hacking, turned 35 in Norway, the last of the 193 United Nations member countries he visited.
More than 120 international fans of Guillebeau attended his birthday party, and most got there just as he did: for free.
Coming to the end of a journey that has defined his life for the past 10 years, "feels great in many ways, also a little unsettling," said Guillebeau. It's "bittersweet," he said, but, "I'm glad I don't have to sleep on the floor in Dakar anymore."
Blogging his global travels twice a week for the past five years at The Art Of Non-Conformity, Guillebeau slowly built up an empire of 80,000 subscribers, selling e-books like "Become a Frequent Flyer Master" and "Art + Money," and online memberships to the "Travel Hacking Cartel" tutorial program. Also for sale are copies of his book, "The $100 Startup," and tickets to his events, including an annual "World Domination Summit" held in Portland, Ore. Another book is in the works.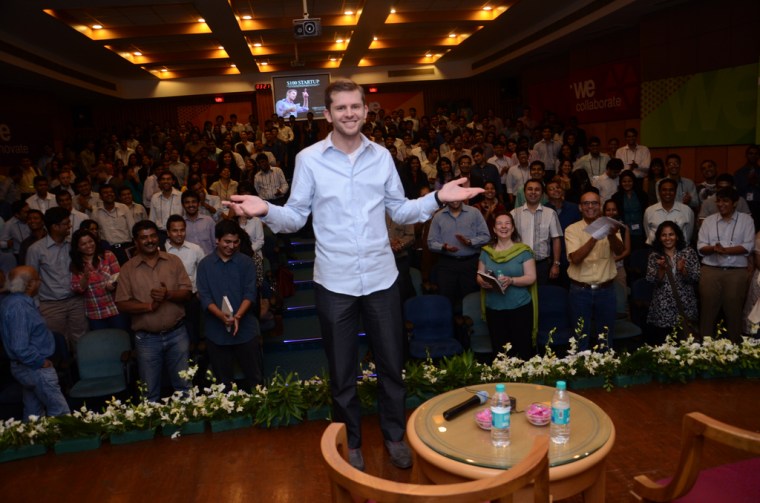 His business has grown beyond travel to sharing inspiration with fans eager to do what he does: Be your own boss, travel the world for cheap and live joyfully. Guillebeau said he nets a six-figure income.
But along the way, getting all those miles also meant going the extra mile to get them. Once, he rented a shopping cart from a homeless man to help push $2,000 worth of Sacagewea dollar coins to the bank. The US Mint sold the coins at face value, with free shipping. If you bought the coins with a frequent flier mile credit card, you could deposit the coins and keep the miles for free. Total, Chris bought $30,000, netting himself 30,000 frequent flier miles. (The Mint has since set purchase restrictions.)
Another time, despite having a full head of dirty blonde locks, he sat through a hair clinic consultation and earned 20,000 Delta Sky Miles. "I had to pretend like I was worried," said Guillebeau.
Mostly, however, the miles come from applying for credit cards and following the rules to get the free mile signup bonuses and mile earning power without losing benefits or paying fees. Everything gets tracked in a spreadsheet and a calendar. With a zeal bordering on a "paranoia" of carrying a balance, Guillebeau pays down the cards in full every month. He has no compunction about leveraging the banks for miles.
"The credit card companies keep offering bonuses," he said. "It seems to be working for them."
Hacking the round-the-world ticket
Veteran travelers know about "round-the-world" tickets, which allow fliers to book a fixed itinerary in one continuous direction of up to 16 different segments. The tickets are usually $3,000-$8,000, less than what booking each leg separately would cost.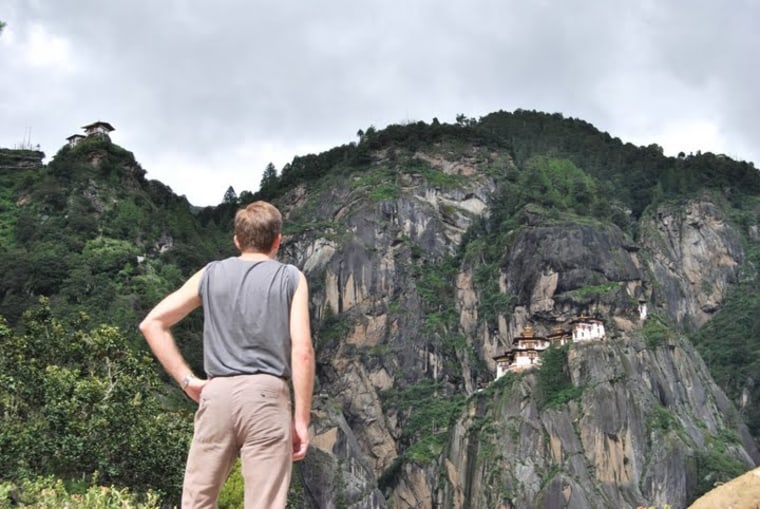 The hack, says Guillebeau, comes from starting in a cheaper country, like Jordan or South Africa.

Major airline affiliate networks have online tools (here and here) where you can build and book your trip.
But Guillebeau says it can cost less to construct your itinerary online, then find an endorsed local travel agent in one of those cheaper origin countries on a message board, like FlyerTalk, to book it.

"Part of travel hacking is being into these logistics," said Guillebeau. "If you can save significant money, it's worth it."