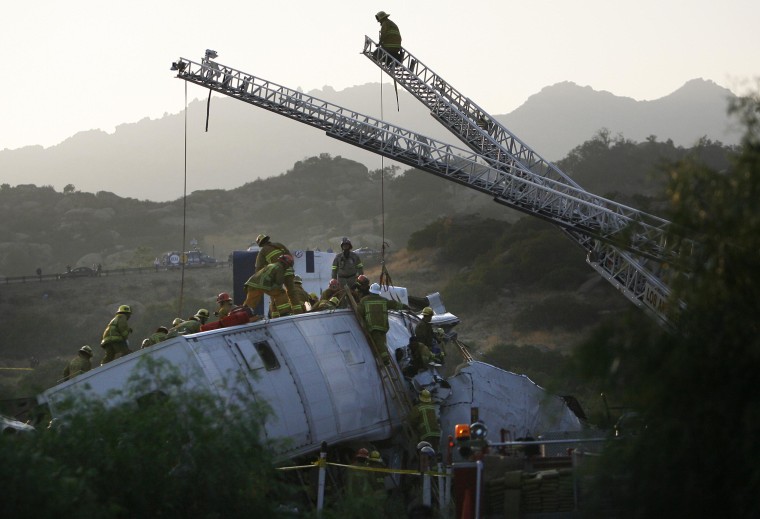 Los Angeles got the first of a new kind of commuter train Thursday that can automatically hit the brakes to avoid a crash or collision, even if the engineer isn't paying attention.
The $216.3 million upgrade to the Los Angeles Metrolink is the first to comply with federal law mandating all freight and commuter trains have a "positive train control" or "PTC" system installed by 2015. Under PTC, train speed is tracked by GPS. A control center tells trains how fast to go. If a train exceeds the speed limit, the engineer gets a warning. If he doesn't react, whether distracted, sleeping, texting, or "dazed," the train's computer tells the brakes to kick in.
Disaster would have been averted had such a system been installed in the front cab of a New York Metro North train that hurtled off the rails in December at three times the speed limit, killing four and injuring 75, said Steven Ditmeyer, an adjunct professor in the Rail Management program at Michigan State University.
"The onboard computer would not have permitted the train to speed over the speed limit approaching the curve and on the curve, and if the engineer hadn't responded, it would have applied the brakes and stopped the train," said Ditmeyer.
But while the new safety measures are an additional layer of automation, trains won't be driving themselves.
"PTC serves as a "failsafe" back-up system," said Metrolink spokesman Jeff Lustgarten. "The engineers will still be needed, and they're still running the trains."