Over the next few weeks, thousands of delegates will pour in to Tampa, Fla., and Charlotte, N.C., for the presidential conventions.
Moon Travel Guides, published by Avalon Travel, hopes to make it a little easier to enjoy the convention cities during time off by offering free downloadable e-book copies of "Moon Tampa & St. Petersburg" and "Moon Charlotte."
The 2012 Republican National Convention is scheduled for Aug. 27-30 in Tampa Bay, and the 2012 Democratic National Convention for Sept. 3-6 in Charlotte.
The guidebooks, intended for delegates' traveling companions, too, offer lots of home-spun advice like how to locate quirky, off-beat adventures or find where the locals eat barbeque and other southern specialties.
"In Tampa, the Cuban is the king of the sandwiches," and is a local delicacy, Laura Reiley, author of "Moon Tampa & St. Petersburg," said in a statement. Reiley, who is also the food critic for The Tampa Bay Times, recommends the Cuban sandwiches at La Segunda Central Bakery that are crisp on the outside and warm and a little gooey on the inside, "piled high with roast pork and Genoa salami (a strictly Tampa twist), Swiss cheese, sour pickles and spicy mustard."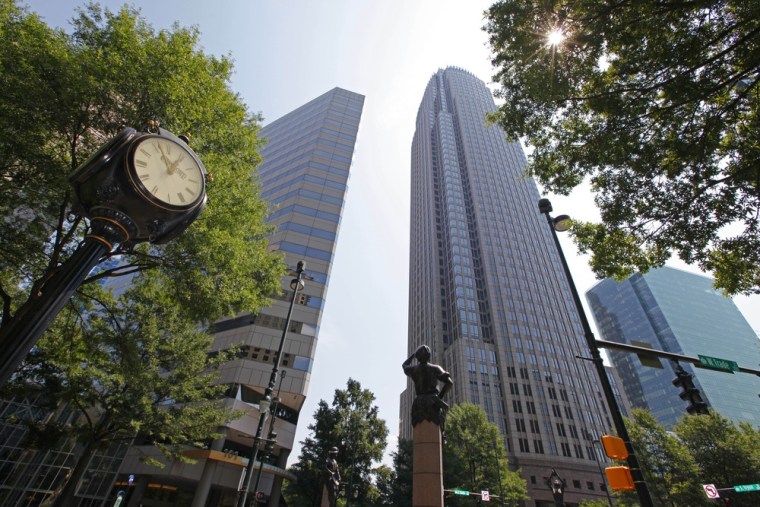 In Charlotte, the best place for fried chicken is Price's Chicken Coop, a takeout-only joint that hasn't changed since it opened 40 years ago, said Jodi Helmer, author of "Moon Charlotte." The historic city is growing and modern, but has retained its small-town feel, she said. In the downtown area, where the convention will be held (called "uptown" by the locals), "there is more than enough to keep you busy for a week," Helmer said. "And uptown Charlotte is incredibly walkable."
One of her favorite restaurants in the uptown's historic 4th Ward is Alexander Michael's, featuring "a super impressive beer list and great, simple food," she said. "And the fried pickles are a must."
For restless kids or conventioneers in need of some wholesome outdoor fun, Helmer suggests the U.S. National Whitewater Center, a huge outdoor recreation facility about 15 minutes from the city's downtown, boasting hiking and walking trails, rafting and rock climbing.
Bill Newlin, publisher for Avalon Travel, a member of the Perseus Books Group, said travel publishers frequently favor well-known or exotic destinations, but since the mid-'80s, Moon has focused on covering the U.S. broadly by profiling smaller, mid-size cities and specializing in "down home" coverage "of every region of the country."
Moon Guides previously offered free e-books for its National Parks and Maya 2012 guides, but the current promotion is the company's first geared toward political conventions. "We made the decision to do it in about five minutes," Newlin said. "It seemed like a natural."
Convention tourism pays dividends.
"The economic impact and visibility gained for both destinations is akin to the Super Bowl," Cathy Keefe, a spokeswoman for the U.S. Travel Association, a trade group, told NBC News. The association estimated that the two convention cities and their surrounding areas could see an economic impact of $150 million or more as delegates and some of their families stay in hotels, eat at restaurants, visit area attractions and enjoy the nightlife.
In 2004, when the Republican National Convention was held in New York, the economic impact was estimated to be $255 million, according to NYC & Company, the official marketing, tourism and partnership organization for New York City. And travelers accompanying those on official business trips greatly impact the economy as well. About 41 percent of business travelers visiting New York for conventions, meetings or trade shows do not travel alone, the group said.
In addition to the immediate boost from spending, an informal survey of delegates conducted by NYC & Co. found that showcasing the city increased tourism beyond the convention period. The survey found that "more than 75 percent said they would return to New York for a vacation, and 85 percent said they would recommend NYC to friends and family as a vacation destination."
Helmer has a good idea why some visitors like to return to – or at least transfer through - Charlotte. "Our airport has rocking chairs throughout," she said.
The e-books, also free to visitors not attending the conventions, are available until the end of September.
More on Itineraries