Despite some much-welcome improvements, the three major New York area-airports – John F. Kennedy, LaGuardia and Newark-Liberty International Airport – lag well behind most other major U.S. airports in amenities.
That's according to a report released Wednesday by the New York-based Global Gateway Alliance, an advocacy group hoping to draw attention to the problems facing New York-area airport airports, which are operated by the Port Authority of New York and New Jersey and serve about 110 million passengers a year.
The report compared 15 different amenities across 15 major U.S. airports.
"Since millions of people are spending so much more time in airports, we want airlines and airport operators to think not just about how to move more planes and passengers, but how to provide a better experience as well," said Global Gateway Alliance chairman Joe Sitt.
The report found that shoe shine facilities, spas, prayer/meditation rooms and post offices/mail services are easy to find at many airports, but dry cleaners, outdoor areas and gym and fitness centers are scarce.
Dallas-Fort Worth, Hartsfield-Jackson Atlanta, Chicago O'Hare and San Francisco International airports received the highest scores for the amenities offered. New York's LaGuardia Airport received the lowest score, offering just one – shoe shine facilities – of the 15 amenities surveyed.
Newark-Liberty and JFK airports also scored near the bottom of the list, with Newark offering just four of the amenities surveyed and JFK offering five.
"At New York's airports in particular, quality passenger amenities must go hand in hand with terminal modernization if we really want to rebuild the best airports in the nation and the world, and make them an ongoing economic engine," said Sitt.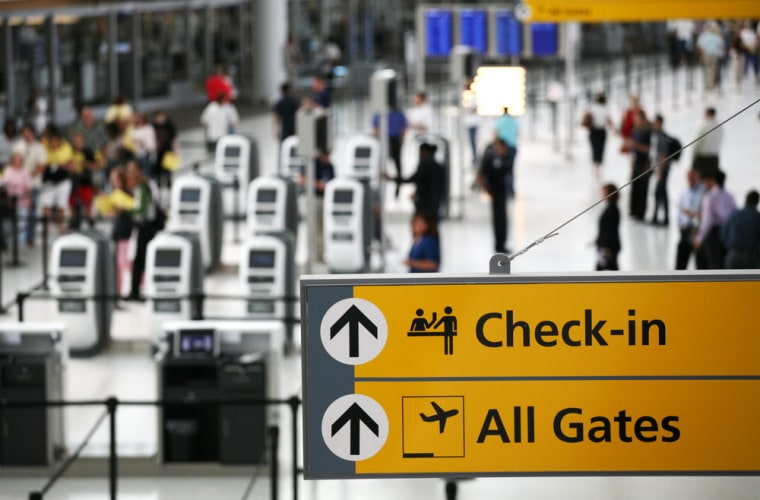 While the three New York-area airports fared poorly in the survey, industry experts point to some bright spots in that market, including Terminal C at Newark airport and JFK's Terminal 5 (operated by JetBlue).
"Also, take Delta Air Lines' award-winning Sky Deck terrace at New York JFK Terminal 4 and OTG Management's iPad ordering system at New York LaGuardia," said Mary Kirby, founder of Runway Girl Network. "These innovations underscore the fact that some airlines and vendors are making a concerted effort to improve the passenger experience on the ground. New York airports are not standing still."
For now, though, the experience can be hit or miss.
"The terminal you are in is important," said John Walton, director of data at flight search website Routehappy. "For example, JFK T4 has some amazing new food and shopping outlets, including Shake Shack, but T1 has practically zero food after security."
The Global Gateway Alliance's survey results come as no surprise to the Port Authority of New York and New Jersey, which has a variety of facilities improvement programs underway.  
At Newark, a $348 million Terminal B modernization is nearing completion and at JFK, Delta is continuing upgrades in Terminal 4 and JetBlue is building an international arrivals area at Terminal 5. "And at LGA we have an RFP out to four finalists for a public-private partnership to build a new, state-of-the-art Central Terminal Building as part of a $3.6 billion project to replace the current one that opened in 1964," said Port Authority spokesman Ron Marsico.
The Port Authority has also been working on a wide variety of customer amenity improvements announced in May 2012 in response to its own survey of more than 10,000 air passengers. Those improvements include additional customer care agents and cleaner restroom facilities.
Harriet Baskas is the author of seven books, including "Hidden Treasures: What Museums Can't or Won't Show You," and the Stuck at the Airport blog. Follow her on Twitter at @hbaskas.