One of the most secretive countries on earth just opened its airspace to tourists for the first time.
Last week, 34 foreign tourists from 14 countries were given permission to view North Korea's capital from the air by helicopter.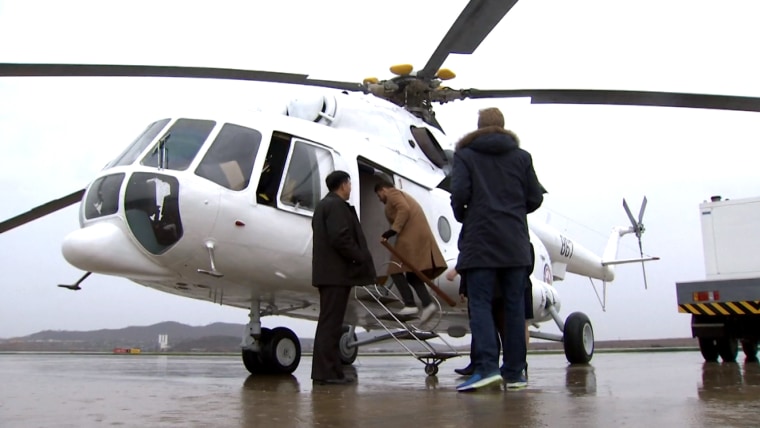 Nicholas Gibbins, an 18-year-old high school student from Sydney, Australia, told NBC News after the flight over Pyongyang that what struck him the most was the amount of construction in the city and surrounding countryside.
"The country seems to be pulling itself together," he said in a telephone interview with NBC News after leaving North Korea.
It had taken years to gain the permission necessary to run the trips, according to Simon Cockerell, director of Koryo Tours, a Beijing-based company specializing in North Korea.
Related: Why Today's North Korea Feels Like 1980s China
"We first suggested helicopter tours a decade ago," he said, adding that more of the $200-per head tours were planned.
North Korea has an ambitious tourism program, with a senior economist telling The Associated Press earlier this year that the isolated nation hopes for 20 million tourists by 2020, a tall order given that there are only about 100,000 visitors a year. Most of them are from China.